mon27jan6:30 pmRecord Recommended'Ape Girl'6:30 pm Cactus Club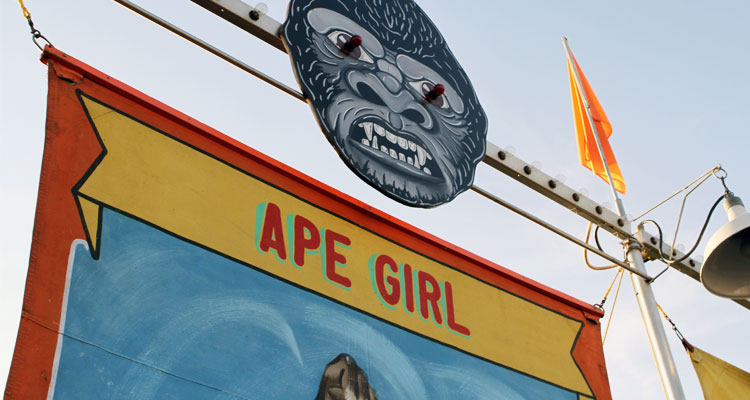 Event Details

Take a stroll through a carnival or a state fair and you may stumble across a remnant from the past. There, tucked away behind the Ferris wheel and the game where you sink ping pong balls in fish bowls, is the sideshow. The "freak show." Sword swallowers, bearded ladies, alligator men. Though nowhere near as ubiquitous as they were during the late 19th and early 20th century, sideshows still cling to life in the technology-addled modern world, reminders of simpler (and stranger) times. That unlikely persistence is at the heart of Ape Girl, a wonderful documentary by Milwaukee filmmaker Cris Siqueira. The 60-minute film, which was named Best Documentary Feature at the 2018 Coney Island Film Festival, screens tonight at Cactus Club.
Cactus Club2496 S. Wentworth Ave.