Wisconsin is a place with hundreds of cities, villages, towns, and unincorporated areas that each offers something that helps to create the state's overall identity. There's no shortage of amazing, interesting, iconic, and important locales here in the Badger State, but only one of them can be THE BEST place in Wisconsin. With that in mind, Milwaukee Record is proud to announce the "Wisconsin Cities Bracket" sponsored by Lakefront Brewery.
From March 1 through March 31, readers are encouraged to cast their votes in a six-round Wisconsin city showdown. We've rounded up a total of 64 worthy Wisconsin places, separating the state into four geographic regions. In an effort to make sure each region has its fair share of competitive cities in the mix, we split the state as such: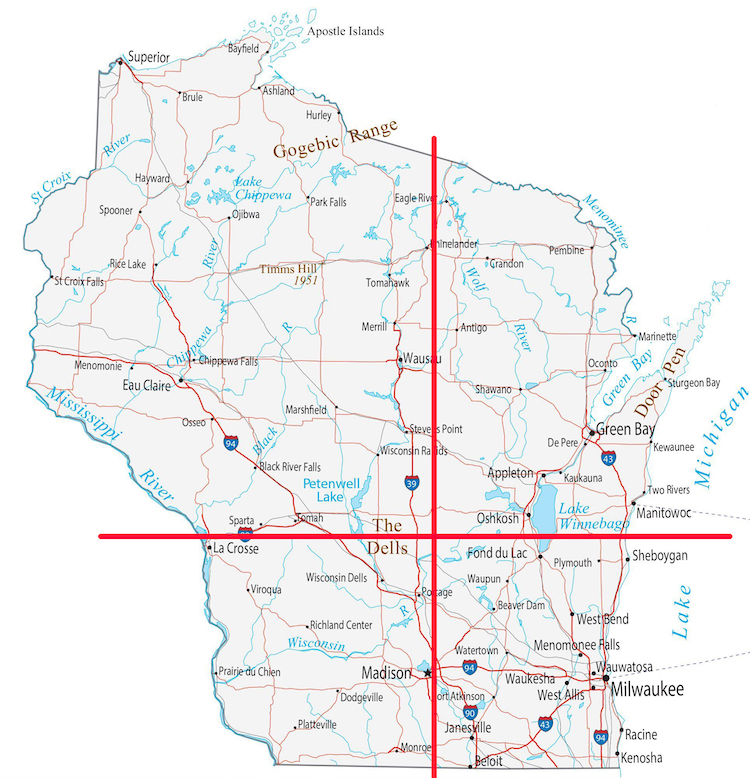 Did we leave out a place feel should've been listed? Probably! Do you think we put a city in the incorrect region? Get over it. Don't agree with a specific city's seed? Whatever. Anyway, the competitors have been separated into the following regions: Northwest, Southwest, Northeast, and Southeast.
Round 1 started March 1 and runs through March 7. Subsequent rounds will take place March 8-14, March 15-21, March 22-26, March 27-29, and the Finals will run from March 30 through 11:59 p.m. on March 31. Vote early and vote as many times as you'd like. Round 1 of Milwaukee Record's Wisconsin Cities Bracket can be found below!
NORTHWEST
SOUTHWEST
NORTHEAST
SOUTHEAST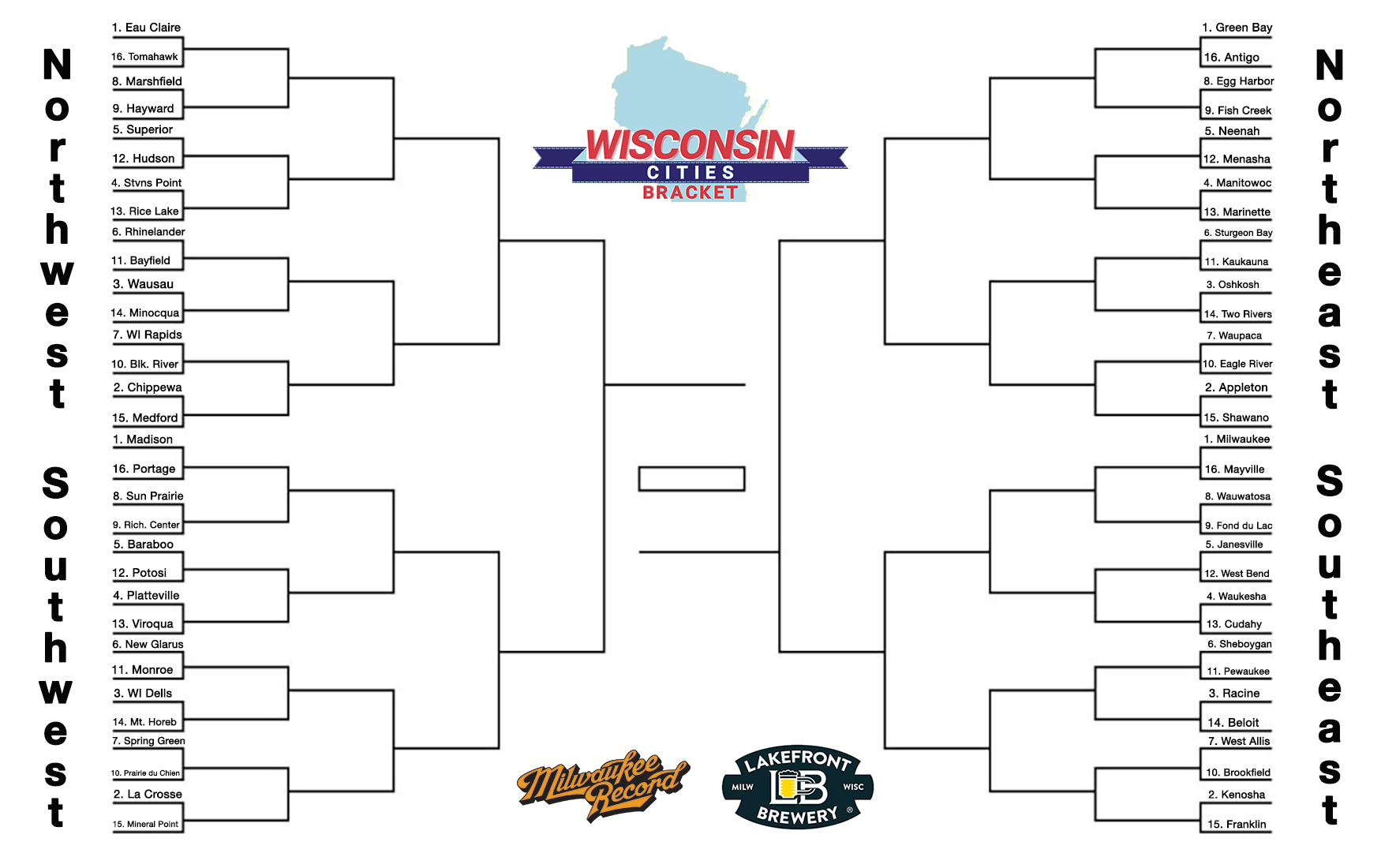 Exclusive articles, podcasts, and more. Support Milwaukee Record on Patreon.