It's December in Wisconsin. It's cold, it's boring, and it gets dark early. In an effort to kill some time and offer a distraction as we all await the promise of a new year, Milwaukee Record is excited to present the Wisconsin-Born Celebrity Bracket.
From December 2 through December 31, readers are encouraged to cast their votes in a six-round celebrity showdown. We've rounded up a total of 64 notable Wisconsin-born folks, doing our best to feature people who are famous for a wide variety of reasons. Did we leave out someone you feel should've been listed? Absolutely! Get over it. (And be sure to note the word "BORN" and at least look up a person's place of birth before you complain. We can already see the misguided cries for the likes of non-Wisconsin natives like Harry Houdini, Tony Romo, Eric Benét, and the guy who invented Dungeons & Dragons now!)
Anyway, the competitors have been separated into the following regions: Sports, Music, TV/Film, and Other. Round 1 started December 2 and runs through December 8. Subsequent rounds will take place December 9-15, December 16-22, December 23-27, December 28-30 and the winner will be determined at 11:59 p.m. on December 31. Vote early and vote as many times as you'd like. Round 1 of Milwaukee Record's Wisconsin-Born Celebrity Bracket can be found below!
SPORTS
MUSIC
TV/FILM
OTHER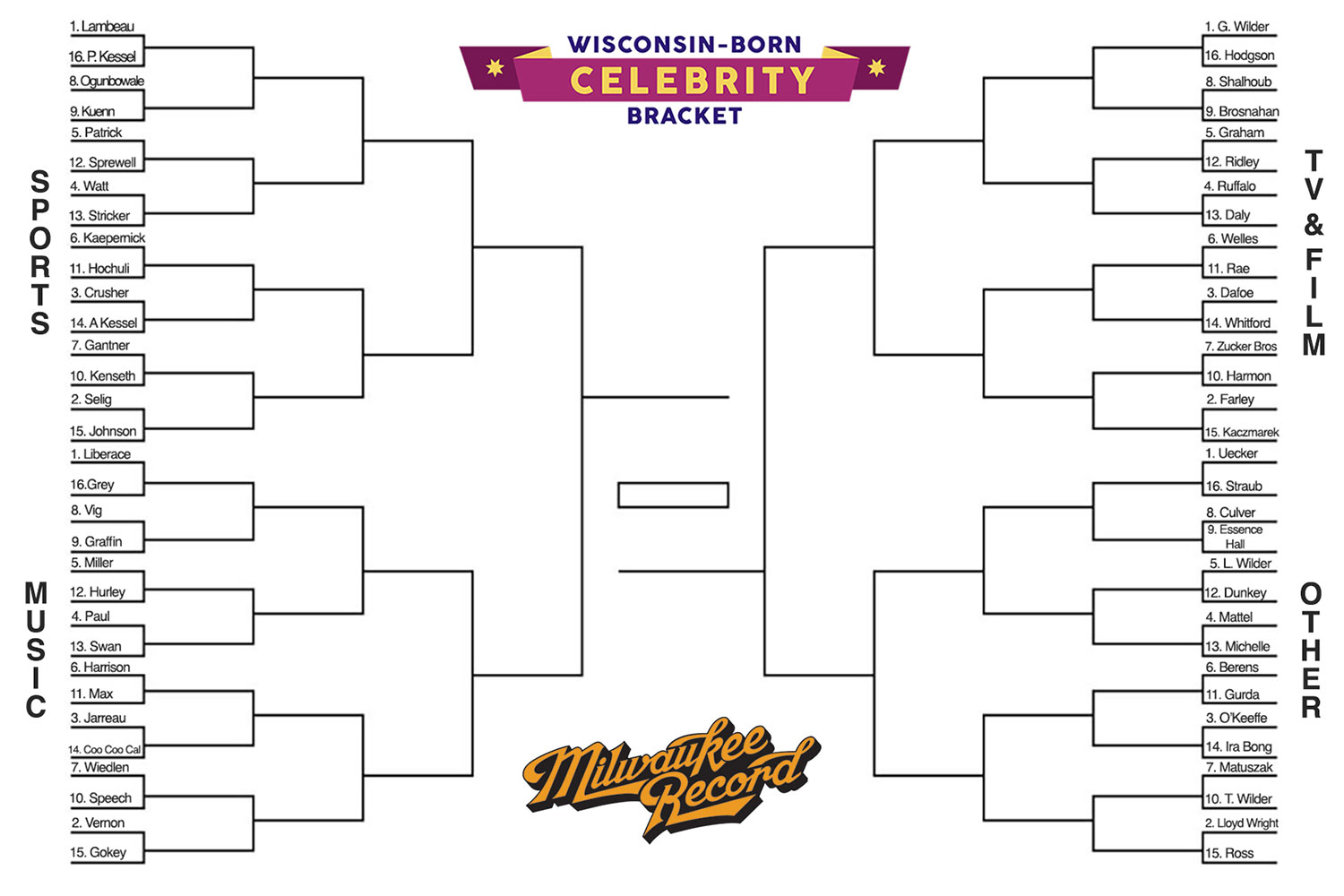 Exclusive articles, podcasts, and more. Support Milwaukee Record on Patreon.