It's the 20th day of April and you know what that means, riiiiiiiight?! Yeah, you know! Love it, hate it, or feel absolutely indifferent to it, this unofficial holiday is reason for a sizable portion of the population to celebrate. Even though Wisconsin will almost assuredly be the last state in the Midwest to legalize recreational marijuana [gestures wildly in the direction of the do-nothing State Legislature and its anti-vaxxer/low-budget '80s movie villain Speaker] in spite of its undeniable economic, societal, and health benefits, that isn't stopping a few Milwaukee-area business, bands, and creatives from enjoying this 4/20. Here's our last-minute, semi-informative guide to 4/20 events and specials that are happening in the area today.
Blue On Greenfield 10-Day Extended 420 Sale
Out in West Allis, Blue On Greenfield has already been celebrating 4/20 for close to a week. The smoke shop is currently on the fifth day of its "10-Day Extended 4/20 Sale." Through Sunday, April 25, customers can get a 25 percent discount on all smoke shop purchases and get a free gift with a vape purchase.
Joint IPA 2021 Release @ 1840 Brewing Company and Eagle Park Brewing Company
The 4/20 tradition of 1840 Brewing Company and Eagle Park Brewing Company collaborating on a two-part "Joint IPA" release continues. Each brewery will have its version of the "dank" and "hazy" beer available for purchase in their taprooms today. One of them even features nugget hops.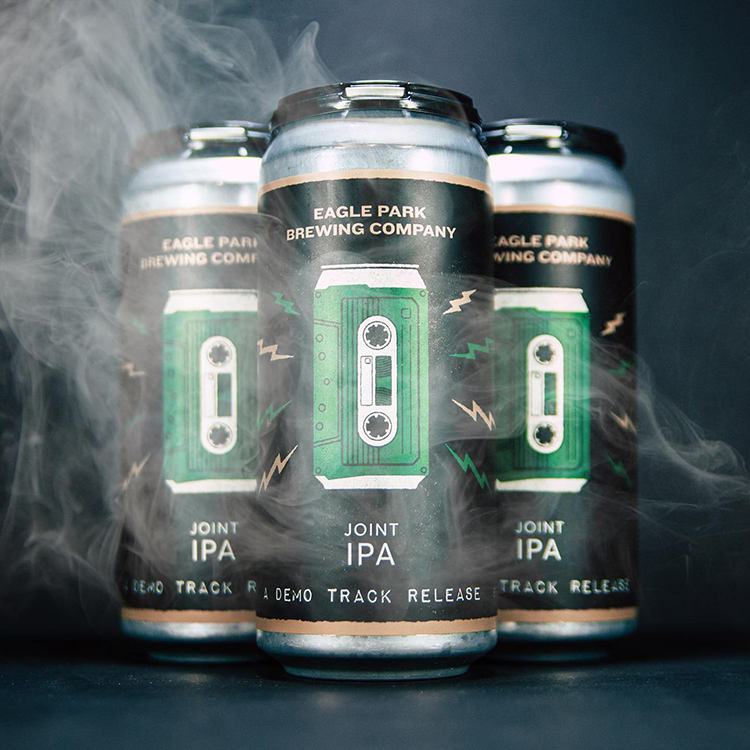 Munchies & Music @ Indeed Brewing Company
Indeed Brewing Company has teamed up with Crafty Cow and the MilBillies to bring "Munchies & Music" to its spacious Walker's Point taproom today. From 3-10 p.m., customers can enjoy Indeed beers (or its Lull non-alcoholic CBD seltzer) and order from a specialty Crafty Cow menu featuring goodies like CBD Dirt Cake Cup, Flaming Hot Cheeto Mac N Cheese Poutine, and Chopped Cheese Sandwich. Glee CBD will be on hand to sell some of its products in the taproom and MilBillies will perform from 6-8 p.m. More info can be found HERE.
Plenty Of Parking 4/20 Pop-Up @ The Fringe MKE
Originally intended to be an outdoor show, the weather has turned the Plenty Of Parking 4/20 Pop-Up into a "socially distanced" indoor affair at The Fringe MKE. If you want to mask up, space out, and see performances by Mike Brumm, Adventure Circus, and The Funkclub Wagon, the music starts at 4:20 p.m. and there's a $10 cover. More info HERE.
Waldos Forever Video Game
While this is actually more of Chicago-specific entry, the 420 Waldos Forever Video Game that Dispensary 33 released as a pandemic pivot to replace its annual Waldos Forever Street Festival this year was programmed by none other than Milwaukee's own Jordan Davis. You might recognize Davis as the singer/guitarist of Space Raft and the creator of the aptly-named Space Raft video game called "Space Raft: The Game." You can play the 420 Waldos Forever Video Game HERE.