Before the last time Interpol came to Pabst Theater in 2014, we referenced the two drastically different identities the seminal New York post-punk band has presented over the course of its lengthy run. The first is that of a music blog darling that came out of nowhere in the early aughts with a pair of nearly flawless, borderline-legendary albums packed with mystique and Manhattan chic. The second is, well, everything that came after.
Once the buzz brought forth by the still-influential Turn On The Bright Lights and (arguably even better) Antics died down and after Our Love To Admire—the band's first and only effort on Capitol Records—failed to garner the type of critical acclaim those predecessors enjoyed, Interpol entered another phase. This new identity finds the band's sound gradually (but consistently and unarguably) augmenting with each new release. Along the way, Interpol also said goodbye to original bassist Carlos Dengler, they took a formal hiatus, and their popularity was eclipsed by new and younger bands—some of whom were no doubt influenced by Turn On The Bright Lights and Antics.
Last summer, Interpol took another sizable step away from its outstanding origin point with the release of Marauder. Though the predominately gloomy, listless, and self-aware record—the band's sixth album—saw little in the way of fanfare or glowing reviews, it thankfully provided a platform for Interpol to hit the road in support of the new release and play its best and most beloved material in the process. Friday night, Interpol returned to Pabst Theater to introduce a sold-out crowd to Marauder and traverse the rest of their catalog over the course of a 90-minute, 20-song, strobe-light-dominated performance.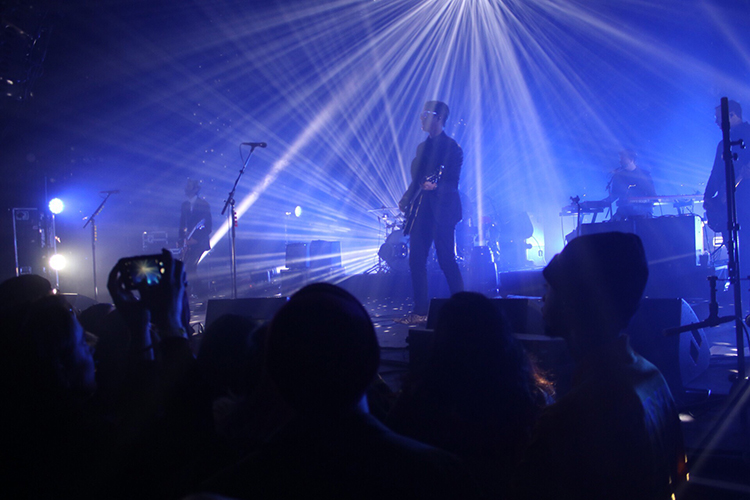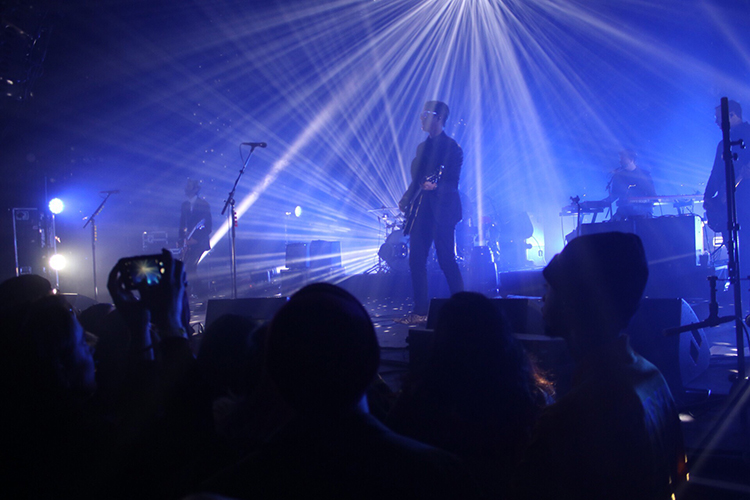 Following a fun, generally upbeat opening spot (complete with memorable keyboard work and some Culver's banter between songs) by New York-based opener Sunflower Beam, a suit-clad quintet took the stage. Any worries Interpol wouldn't revisit much old material were immediately put to rest when the band tiptoed its set into motion with ominous Our Love To Admire opener "Pioneer To The Falls," followed by the jaunty (at least by Interpol standards) and oft-overlooked "C'mere" off Antics. As sunglasses-donning front man Paul Banks and the rest of the band remained mostly stationary in the early-going (a trend that would continue for the entire show, save for some light roaming and activity from guitarist Daniel Kessler), illuminated pillars, gigantic bulbs, and strobe lights shining off two disco balls brought a disproportionate amount of energy to offset the primarily dark source material.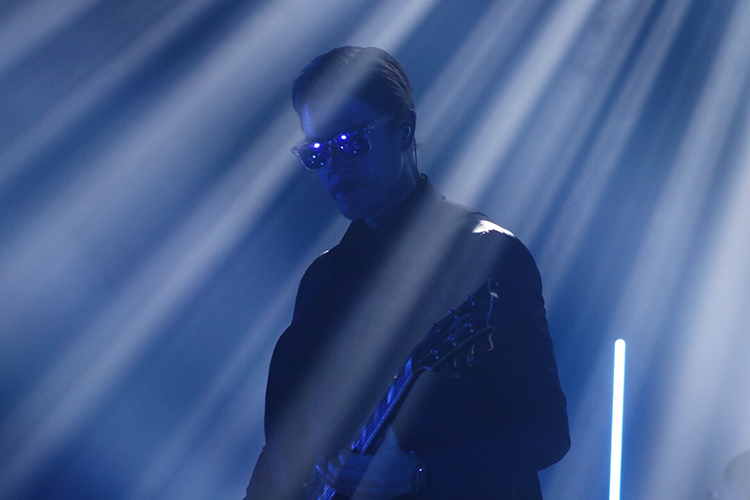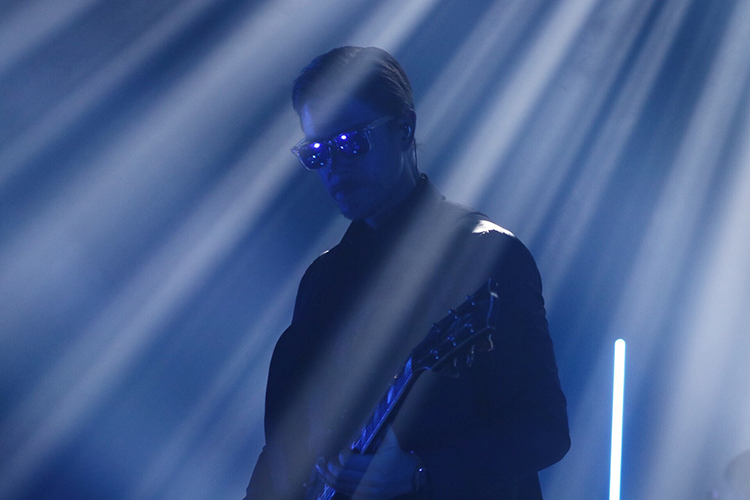 Of course, Interpol felt the need to work some new material into the show. Marauder standouts like "The Rover" and "Complications" were ultimately welcomed entrants to the set list, while other efforts like "If You Really Love Nothing" and "Number 10" seemed to detract from the show and sap the otherwise-enthused and continually standing audience of energy. Perhaps predicting this (or having encountered it elsewhere in the tour), Banks and company graciously chased recent material with livelier fan favorites from earlier albums.
Other than Interpol and its anagram analog El Pintor, both of which were barely acknowledged over the course of the night, the band spent ample time playing standout singles and cult favorites from their first three records. We were brought to "NYC" to "Say Hello To Angels." We were taken on a cruise and experienced an invigorating brush with "Evil." They played "Slow Hands" and "Rest My Chemistry" and even "Obstacle 1" (which was a notable omission back in 2014). Sure, those yelling "Stella" between almost every song and anyone expecting to receive "The Heinrich Maneuver" or any of the other songs Marauder booted from contention might've left feeling a mite incomplete, but Interpol proved to a packed Pabst Theater that they're still incredible, influential, and a sight to behold.
We can't wait for the next album, even if it's just to give the band a reason to come to Milwaukee again to play songs from other parts of their catalog.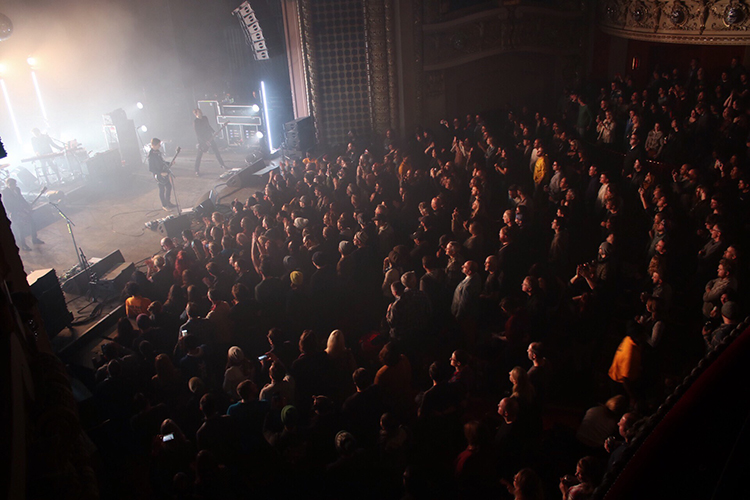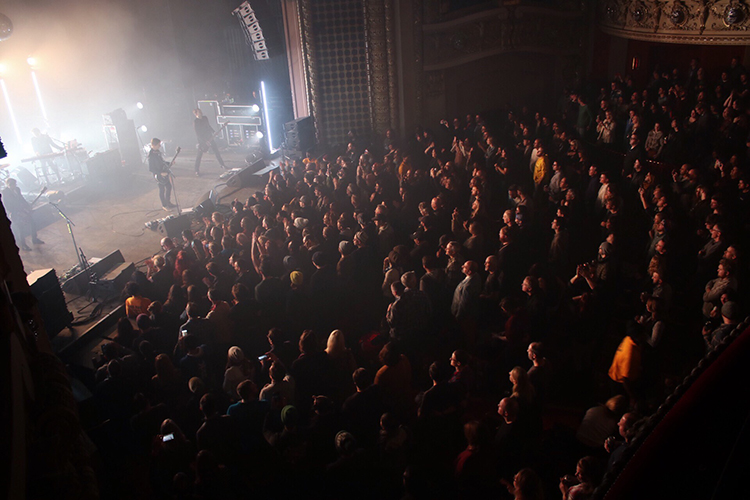 Set List
Pioneer To The Falls
C'mere
If You Really Love Nothing
Public Pervert
Roland
Complications
Say Hello To Angels
NYC
Take You On A Cruise
The Rover
Number 10
Rest My Chemistry
Evil
Flight Of Fancy
The New
All The Rage Back Home
Slow Hands
Encore
Lights
Not Even Jail
Obstacle 1