On April 14, we delivered the tragic news that Klement's is closing its long-tenured and beloved Factory Outlet Store (2650 S. Chase Ave.) this month. Specifically, the Milwaukee sausage manufacturer announced that Thursday, April 27 would be the final day of the company store's existence. After that, Klement's plans to convert the shop that sells premium meat products at dirt cheap prices into more space to be used for factory operations.
With the end of the Klement's Factory Outlet Store in sight, we decided to pay one last visit to the place we know and love in order to document the waning days of this incomparable Milwaukee shop…and, yes, to stock up on some meat products one last time in the process.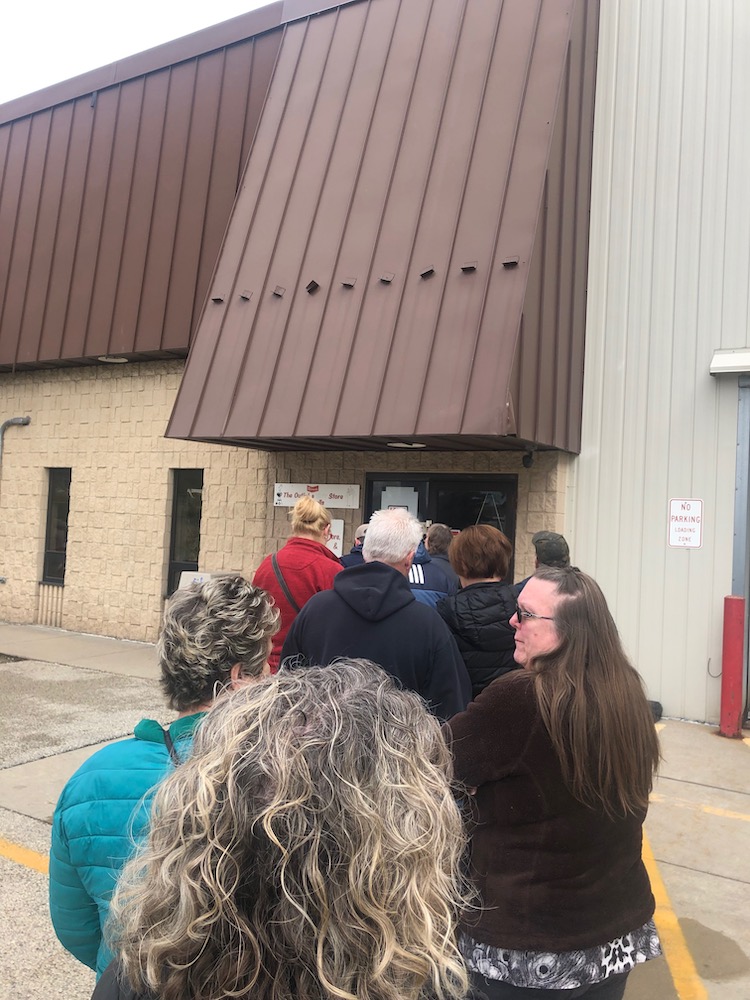 We weren't alone. Arriving at 11:05 a.m. (five minutes after it opened), we saw a line with close to 20 people in it stretching out the door. More people were already inside. Occupancy in the tiny factory store was limited to just 10 people. At 11:25, a woman exited the store empty-handed, saying, "It's just [beef] sticks and summer [sausage]." That didn't deter value-conscious customers from waiting their turn to enter the store.
Though it was packed, everyone seemed to be in good spirits and remained orderly. Some people reminisced about good values they'd happened upon at the Klement's Factory Outlet through the years. Others crunched numbers to figure out the best bang for their buck on what was left. One guy let people know that after this week, the Old Wisconsin Factory Store in Sheboygan would be the last of its kind in the region. More than a few people said they planned to return every day before the shop closes once and for all when the clock strikes 3 p.m. on Thursday.
After about 45 minutes, we left the store one final time, toting a box stuffed with far more summer sausage and snack sticks than the paltry $11.75 charge would suggest. The store will be open 11 a.m. to 3 p.m. through April 27, so stock up while you can. It's hard to say goodbye, Klement's Factory Outlet Store. So instead, let's just go with…until we meat again. Without further delay, here are some pictures we took during Tuesday morning's visit.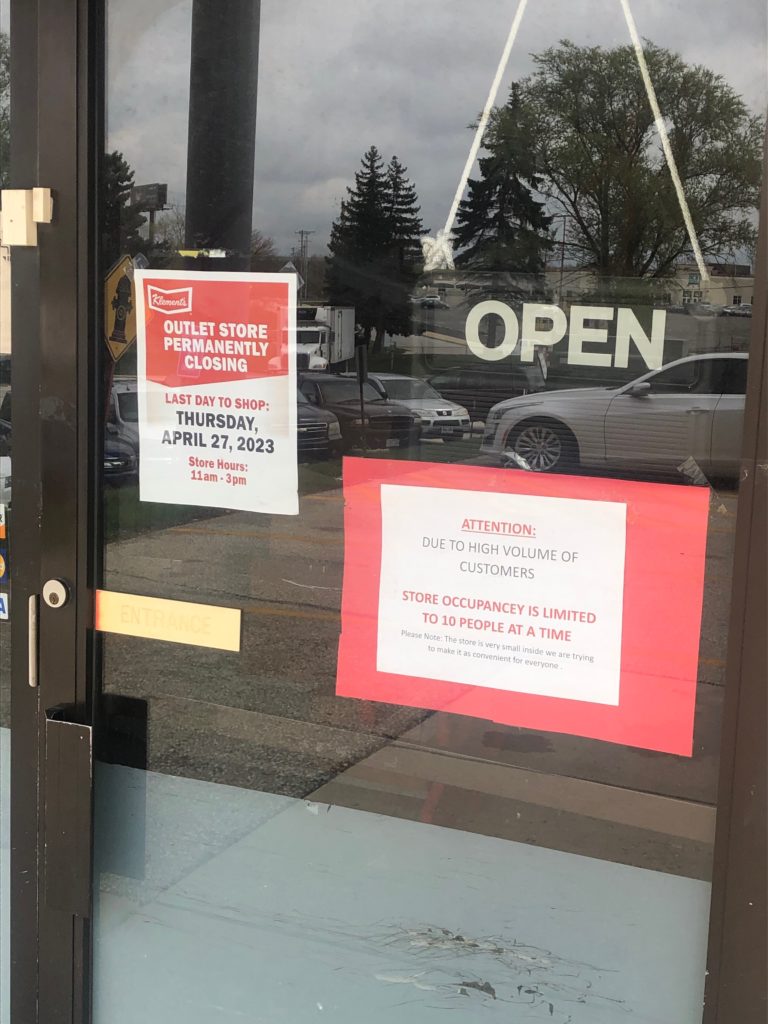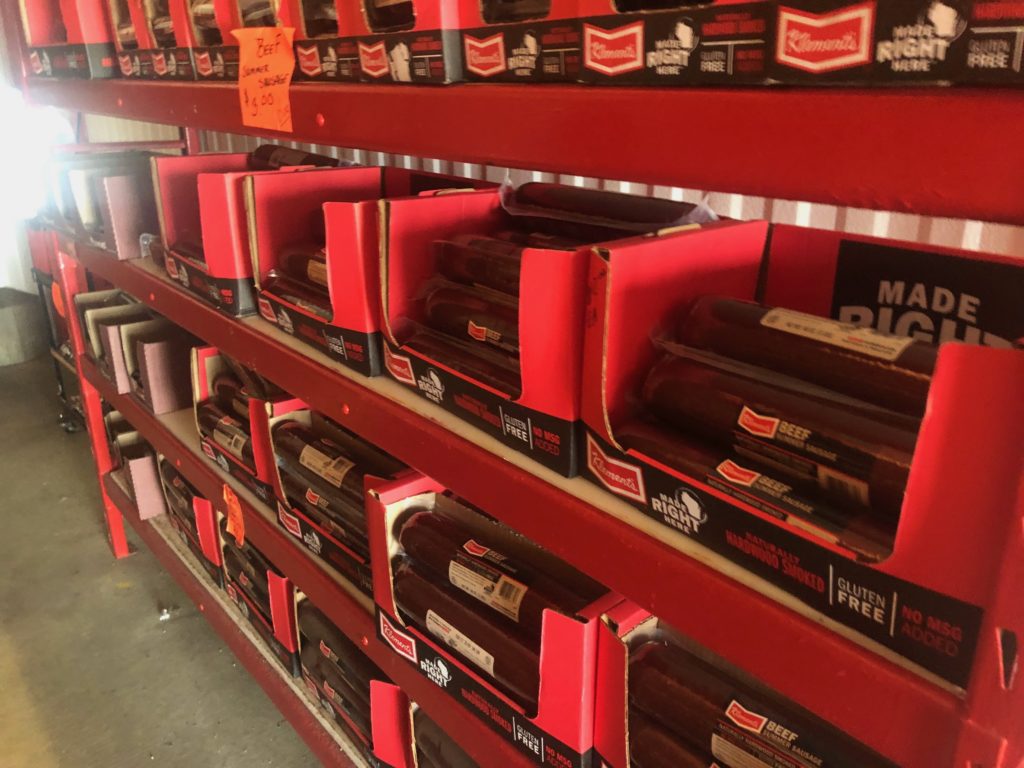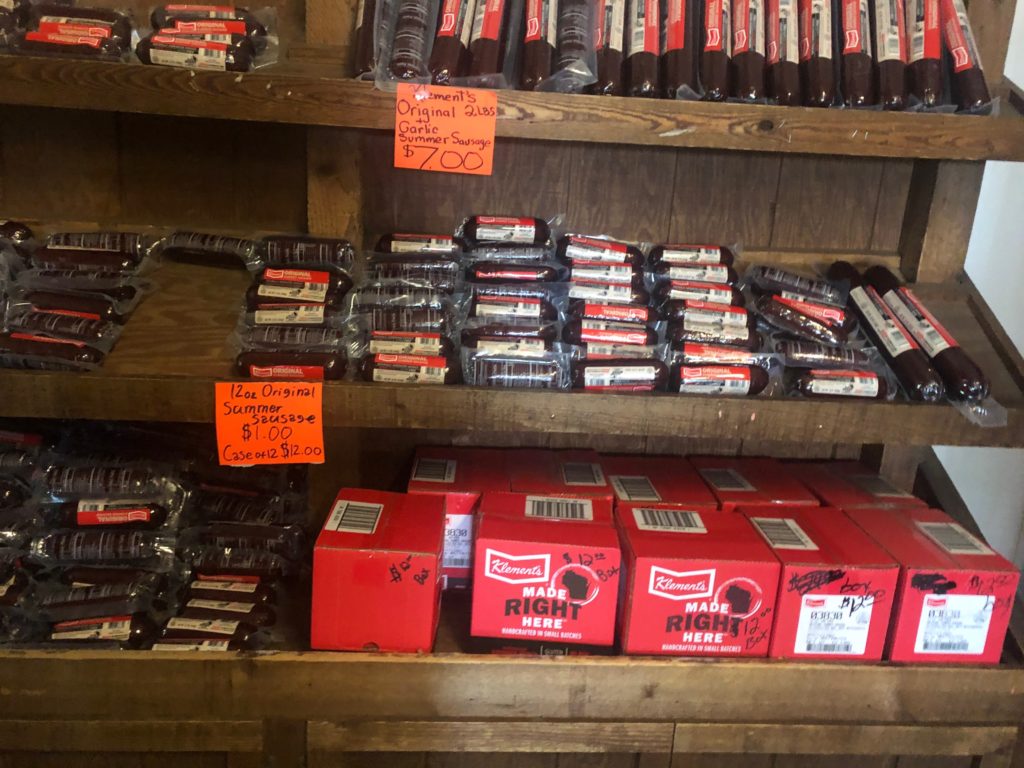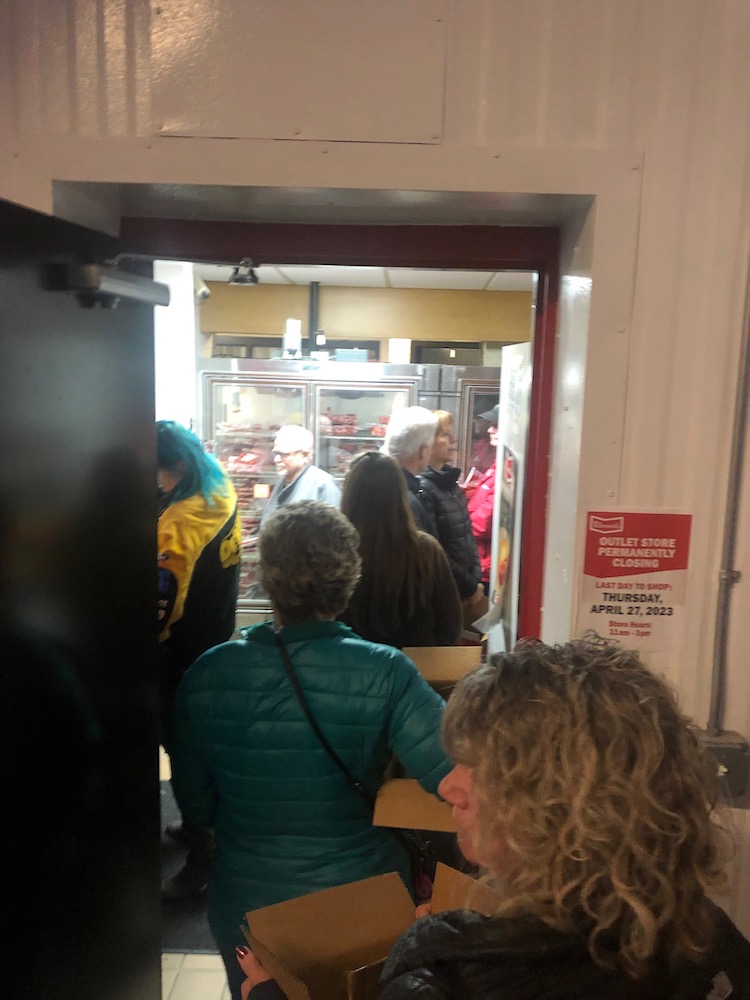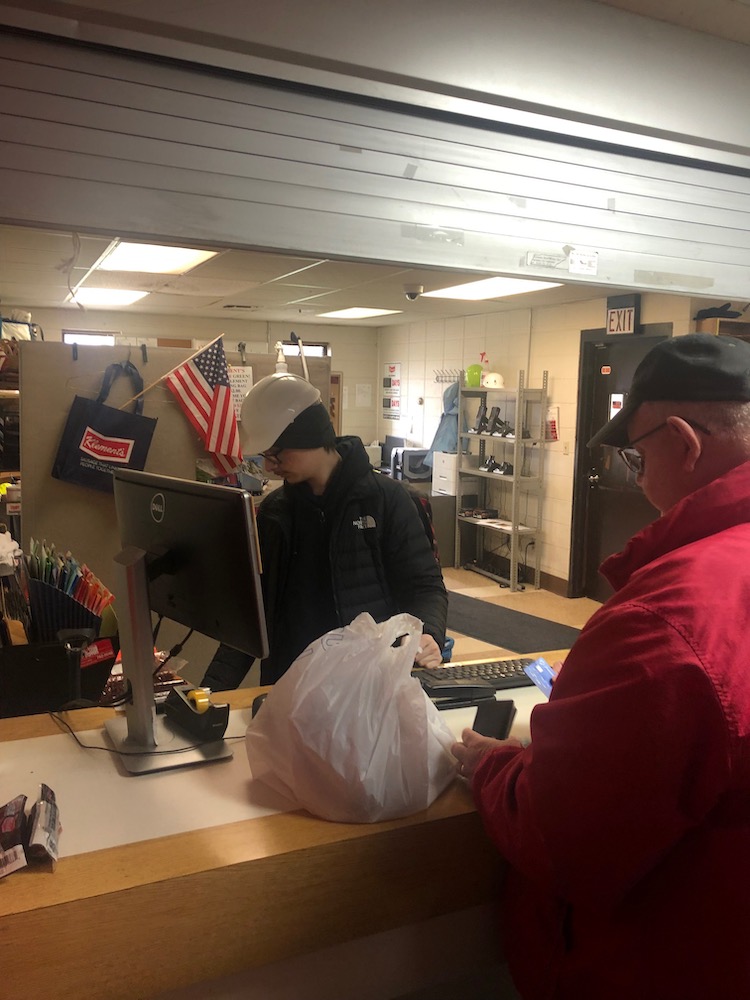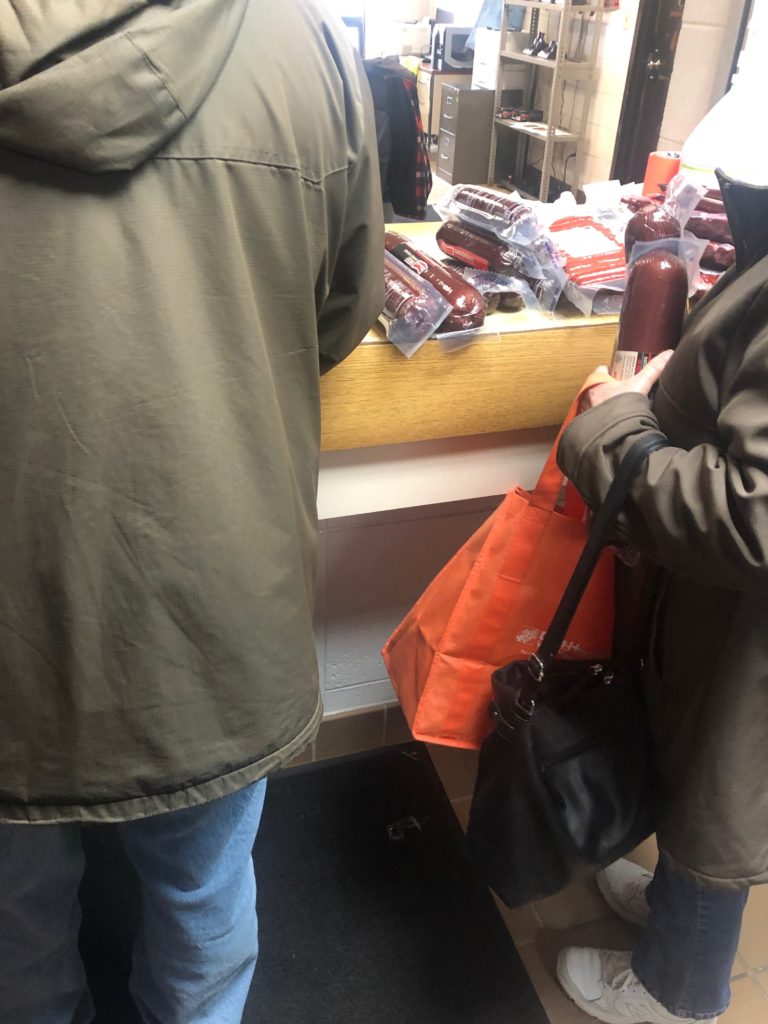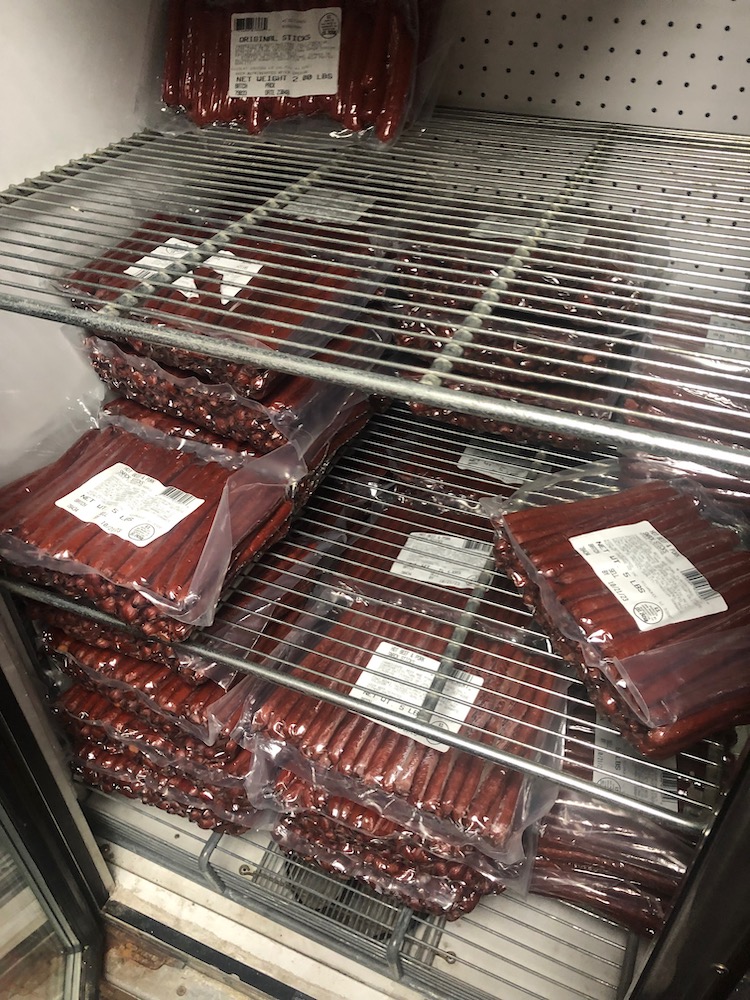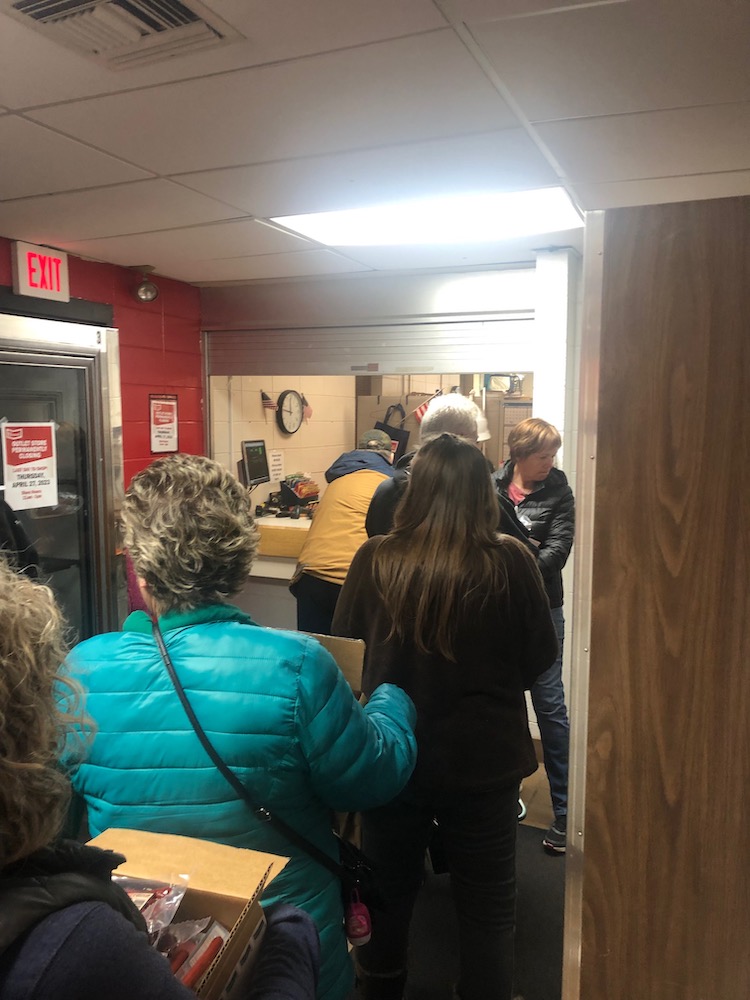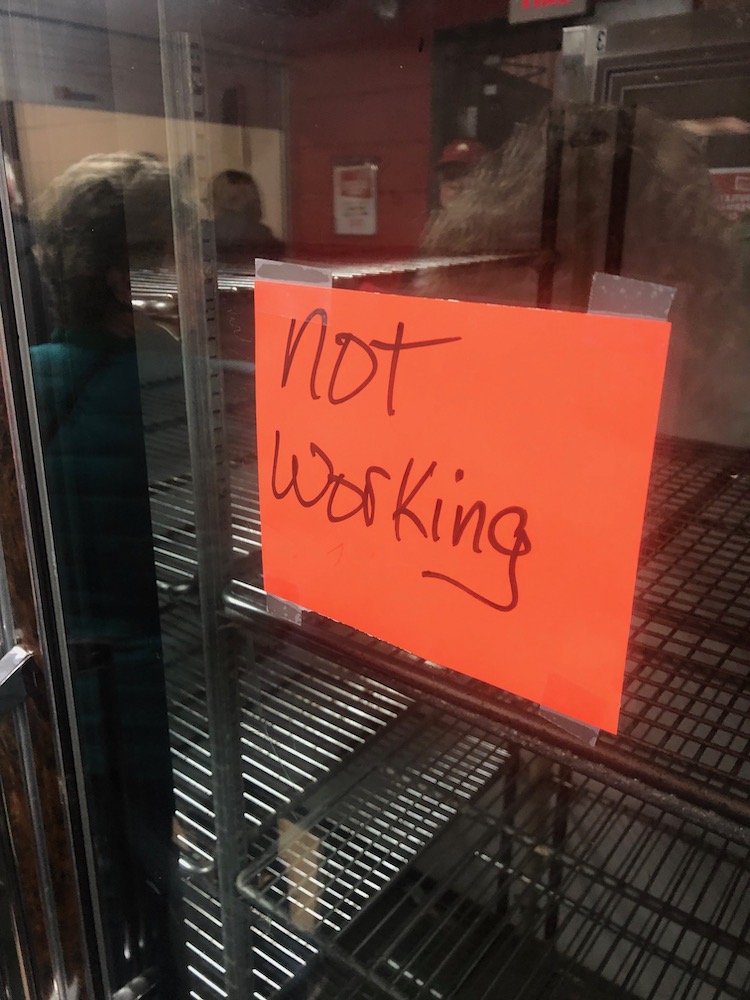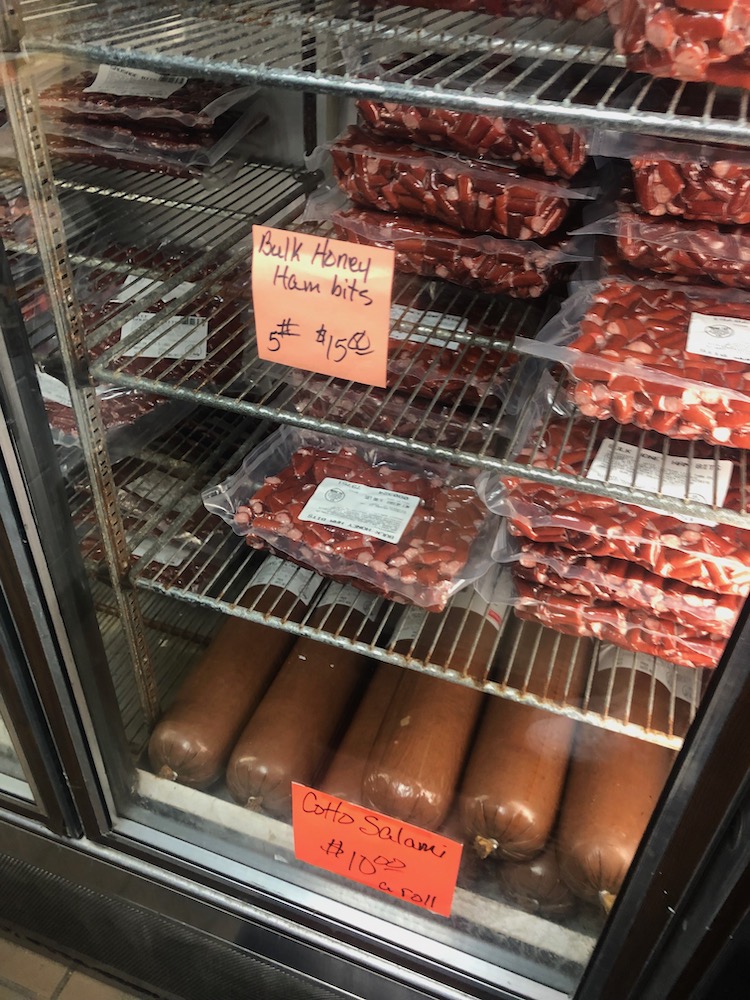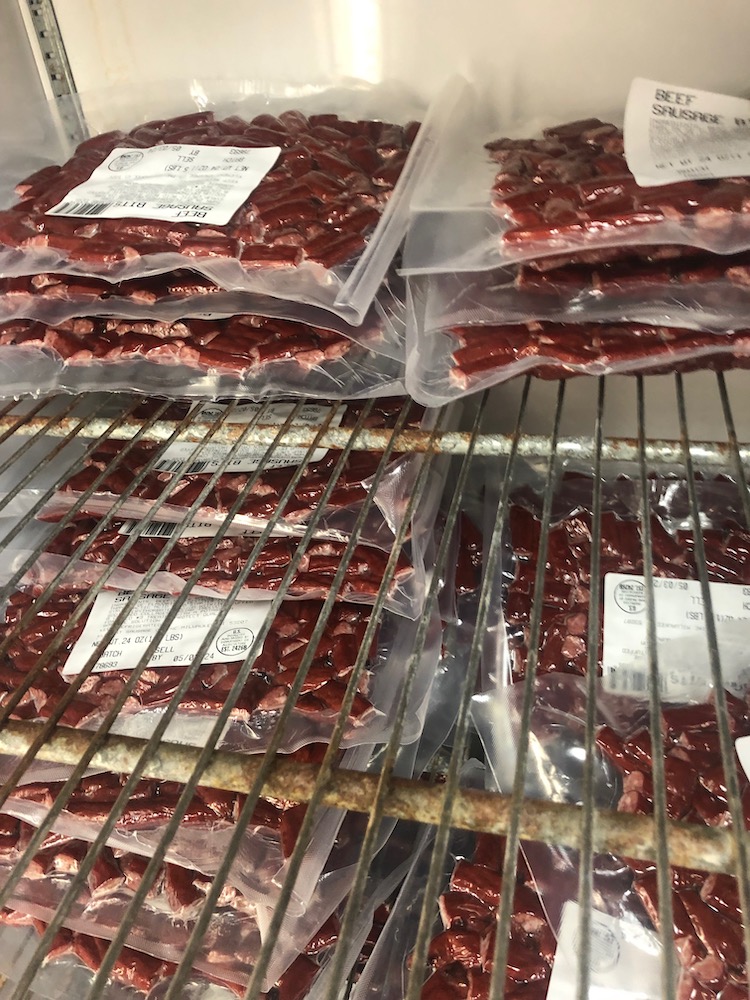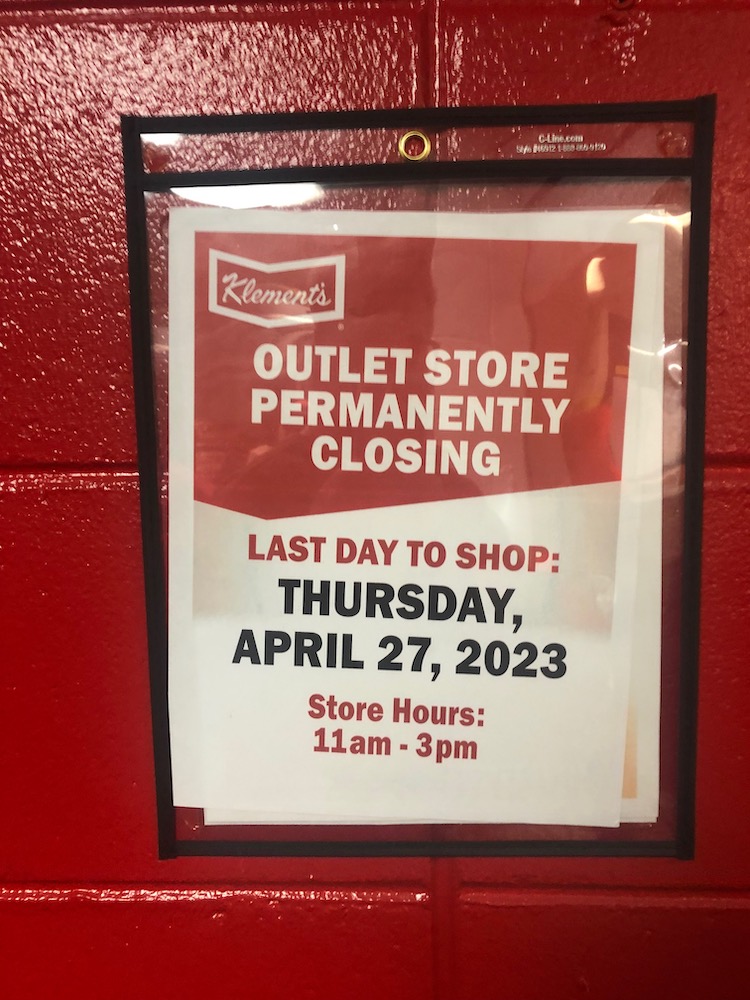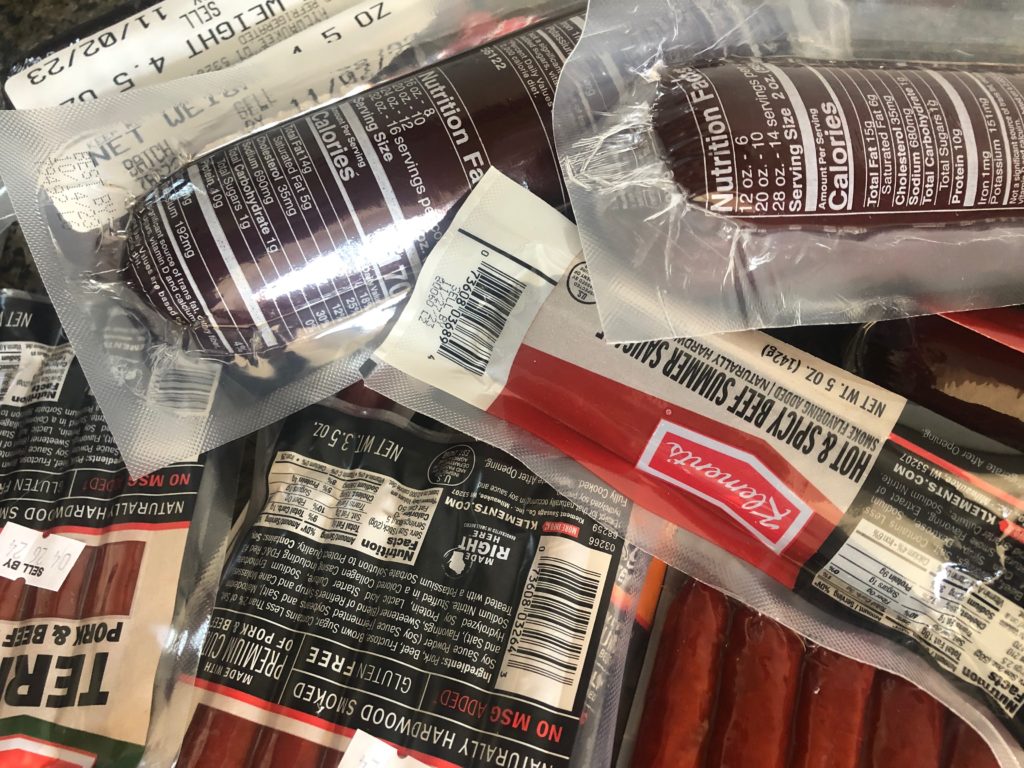 Exclusive articles, podcasts, and more. Support Milwaukee Record on Patreon.
---
RELATED ARTICLES
• Klement's Factory Outlet Store to permanently close April 27