As first reported by OnMilwaukee, the Colectivo Coffee cafe at 2211 N. Prospect Ave. on Milwaukee's east side is closed. A sign on the door says the location is "temporarily on hiatus." (A previous sign stated the location would be closed "until further notice.")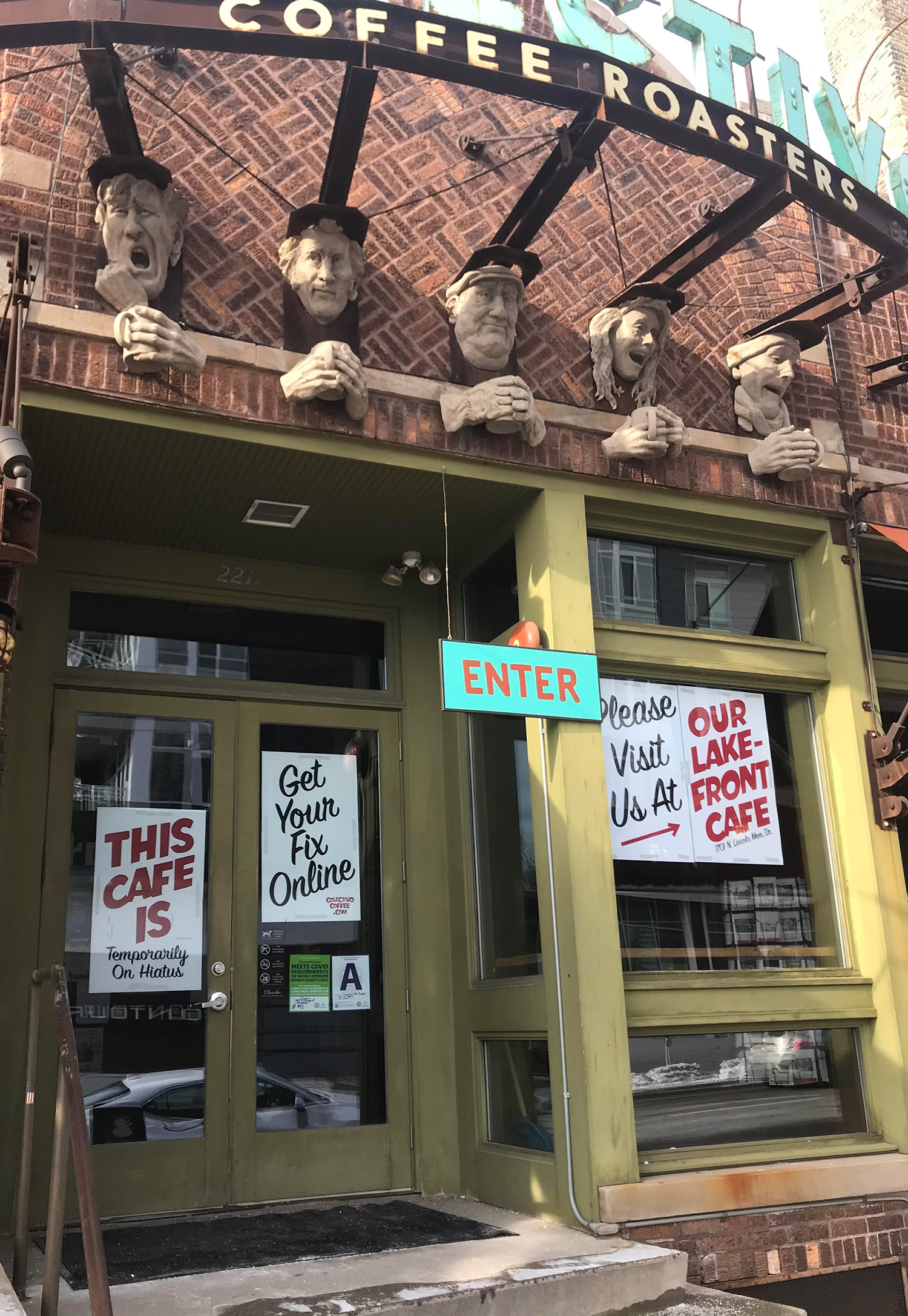 The Prospect Avenue location had been open for pickup service only. Back in October, Colectivo temporarily closed its cafes at 223 E. St. Paul Ave. in Milwaukee's Third Ward, and at 25 S. Pinckney St. in Madison. Because of the COVID-19 pandemic, of course.
The Prospect Avenue location—first opened in 1997—is also home to concert venue The Back Room @ Colectivo. The venue, booked by the Pabst Theater Group and the site of many of our Public Domain music videos, has been shut down since the beginning of the pandemic.
"The pandemic has been tough to navigate and some cafes have suffered more than others," Colectivo co-owner Lincoln Fowler told OnMilwaukee. "We're keeping every cafe open that we can."
Exclusive articles, podcasts, and more. Support Milwaukee Record on Patreon.
---
RELATED ARTICLES
• Relive 25 years of Colectivo with this illustrated timeline
• Public Domain: WC Tank scales Colectivo's roof and performs "Too-Ra-Loo-Ra-Loo-Ral"
• Inside Milwaukee's green rooms: The Back Room at Colectivo, ComedySportz, The Underground Collaborative