Hey! Do you like drinking? Do you like drinking in parks? Then you're in luck, because Milwaukee County Parks' ever-popular Traveling Beer Garden is returning for 2021. YES.
The beer/park extravaganza will once again feature two converted fire trucks serving up to 12 Sprecher Brewery brews (and root beer) at a number of county parks between May and September. Two tours will run simultaneously: the "Roll Out The Barrel Tour" and the "Pass Me A Pint Tour." Hours are 5-9 p.m. Monday-Friday, and 11 a.m.-9 p.m. Saturday and Sunday. More info can be found HERE. Park addresses can be found HERE.
Here's the schedule!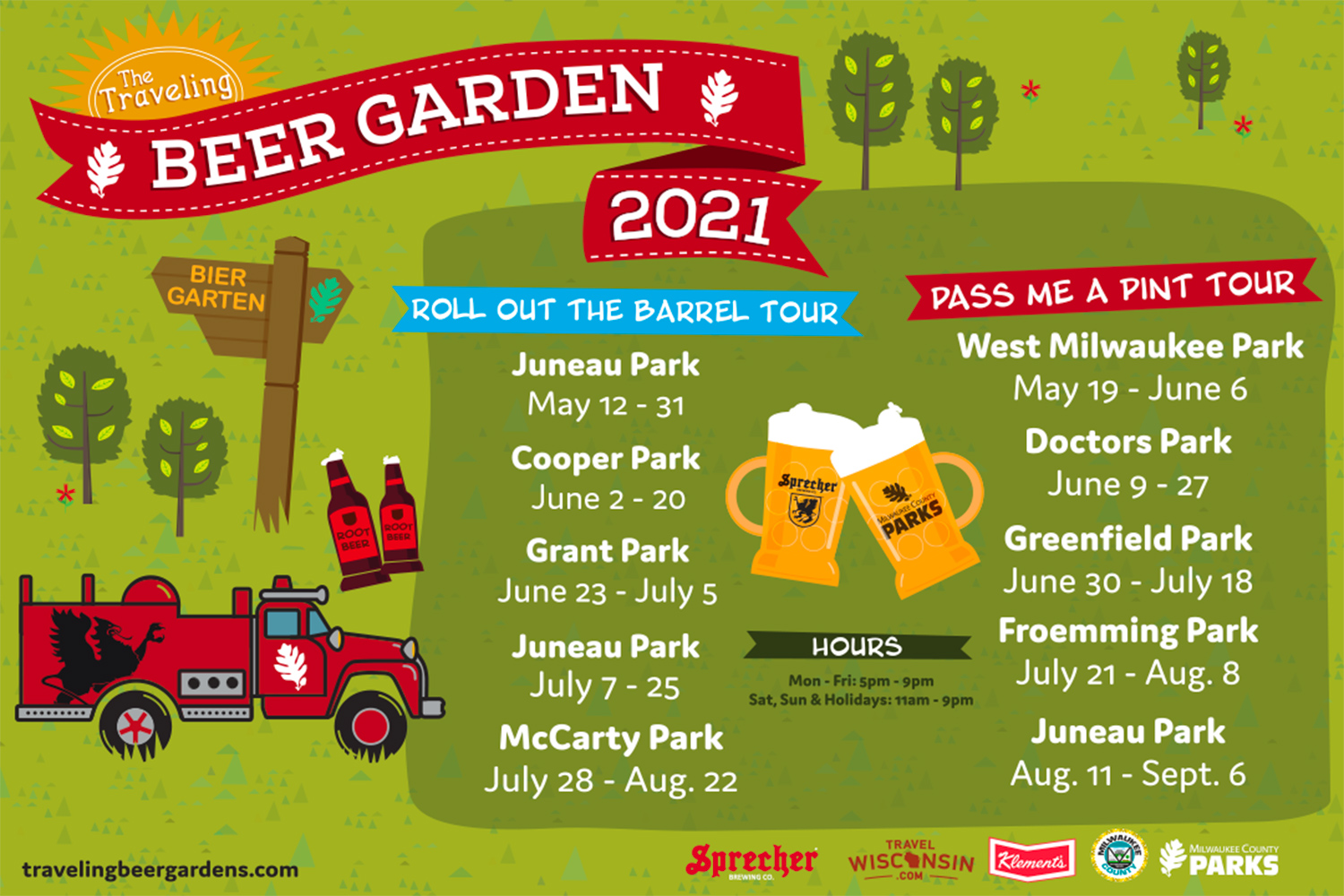 ROLL OUT THE BARREL TOUR
May 12-31
Juneau Park
June 2-20
Cooper Park
June 23-July 5
Grant Park
July 7-25
Juneau Park
July 28-August 22
McCarty Park
PASS ME A PINT TOUR
May 19-June 6
West Milwaukee Park
June 9-27
Doctors Park
June 30-July 18
Greenfield Park
July 21-August 8
Froemming Park
August 11-September 6
Juneau Park
Similar to last year, there are a few COVID-related precautions…