Back in 2019, Boone & Crockett hosted a celebration of music, food, and seasonal attire known as "Flannel Fest." That iteration brought hundreds of people to the Harbor District bar on a fall day/night to see live music performances. We were there. It was fun! Boone & Crockett will officially be bringing Flannel Fest back in a live and in-person capacity on Saturday, October 8.
This time around, the bar's parking lot will host a wide range of Milwaukee-based artists, a bunch of food and retail vendors, beer and liquor partners, and much more. If you're looking to prepare for this weekend's Flannel Fest return, check out this handy guide we've put together.
The Music
Though the festival itself takes place from noon to midnight on Saturday, the Flannel Fest-affiliated fun actually kicks off on Friday. The Flannel Fest Pre-Party brings the likes of Paper Idol, Moonglow, and BLOOD to The Cooperage.
On Saturday, WMSE's Boogie Bang Gang will play tunes beginning at noon before giving way to an eclectic and altogether impressive mix of local artists that will be performing on the main stage and a patio stage until midnight. Here's the lineup and set times. Patio stage performances are noted.
2:00 p.m. — Midcoast Presents
4:00 p.m. — Jay Roemer (Patio Stage)
4:30 p.m. — Rainbow Cobra
5:00 p.m. — Steph Lippert (Patio Stage)
5:45 p.m. — Hanna Simone
6:30 p.m. — Chris Porterfield (Patio Stage)
7:15 p.m. — Dramatic Lovers
8:15 p.m. — Black Challenger (Patio Stage)
9:15 p.m. — Collections Of Colonies Of Bees
10:15 p.m. — Mark Waldoch & The Hallelujah Ward (Patio Stage)
11:00 p.m. — Twan Mack, Coo Coo Cal, and Rusty P's
Food Vendors
Aychihuahua Coffee
Dooby Dogs
Happy Dough Lucky
Iron Grate BBQ
Pete's Pops
Taco Moto
Tots On The Street
Twisted Plants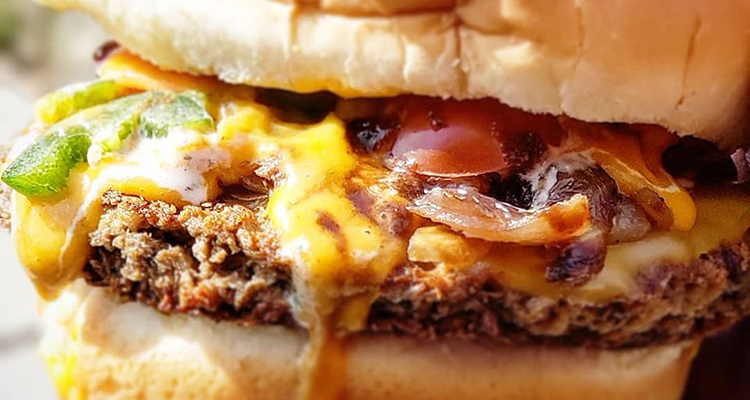 Retail Vendors
Canni Hemp Co. — CBD products and goods
Cival Collective — jewelry and gifts
Clover MKE — household plants and goods
Dug Dusto — vintage sportswear and other apparel
High Design — handmade smoking pottery
Jackalope Milk — vintage clothing and wares
Ladies Of Loon — vintage clothing
Paloma Wilder — bonded bracelets
Red Beard — live tattooing
Beer And Liquor Partners
Jack Daniels
Herradura
Jäegermeister
Good City Brewing
3 Sheeps Brewing
New Glarus Brewing
Hinterland Brewing
Third Space Brewing
Lagunitas Brewing
Other Info
Beyond the brands mentioned above, Boone & Crockett will be serving its full arsenal of beer, liquor, and non-alcoholic beverages inside. Organizers want to stress that Flannel Fest is a family-friendly event that's free to attend. We're told the "burn barrels will be raging," but attendees are also advised to dress warm—perhaps in some FLANNEL!—and encouraged to bring blankets. Flannel Fest will happen rain or shine. We'll see you there!