Milwaukee has lots of facts. There are literally dozens—possibly even hundreds—of facts about this place where we all live, work, and eat the occasional turkey sandwich. Some of these facts are very interesting. For example, if you were gathered around a pub table somewhere and told your chums that the modern typewriter was invented in Milwaukee, said chums might applaud or even hand you money. That's an interesting fact.
On the other hand, there are a lot of other Milwaukee facts that are, well…less interesting. This isn't to say that the facts are bad or that the people/places/things within them are bad. Far from it. But, you're not likely to dazzle your audience with any of the following bits of information. Anyway, here are 25 of those kinds of facts. Use them at your own risk.
1. Ray "Crash" Corrigan, a B-movie stuntman and a guy who once appeared on Wheaties boxes, was born in Milwaukee in 1902.
2. There are 80 streets in Milwaukee whose names begin with the letter H.
3. The Miller High Life "Girl In The Moon" doesn't have a name.
4. The Frank Lloyd Wright-designed Annunciation Greek Orthodox Church is technically in Wauwatosa, but if you walk about 500 feet east OR west of the church, you'll be in Milwaukee.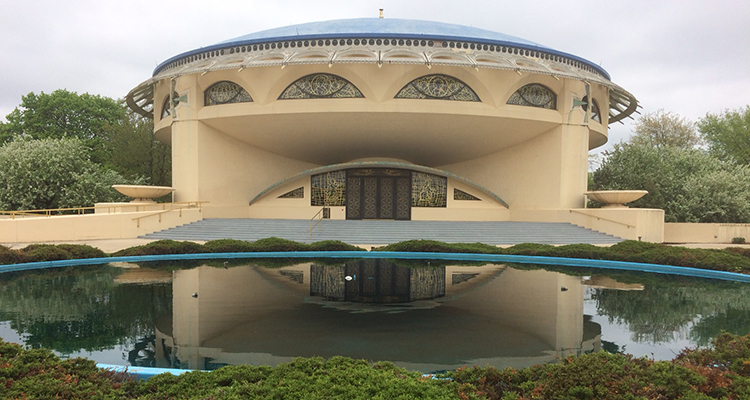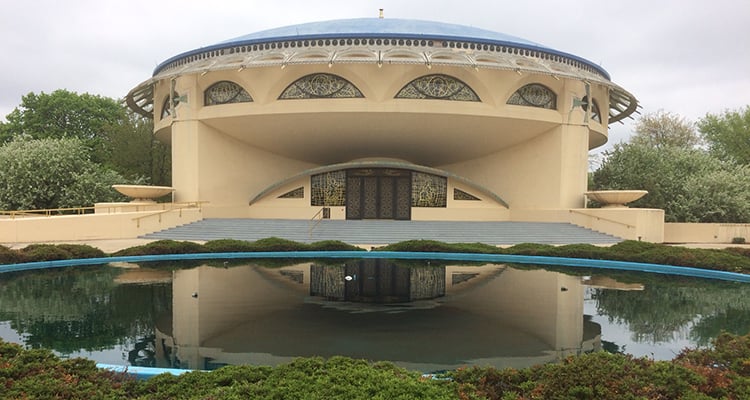 5. Santiago Calatrava was 46 years, 4 months, and 13 days old when construction of the Quadracci Pavilion began in December 1997.
6. George Carlin was 35 years, 2 months, and 9 days old when he was arrested for doing his "Seven Words You Can Never Say On Television" in Milwaukee in July 1972.
7. Bob Uecker was 27 years, 2 months, and 24 days old when he made his County Stadium debut for the Milwaukee Braves in April 1962.
8. "Uecker seats" is an anagram for "rescue steak."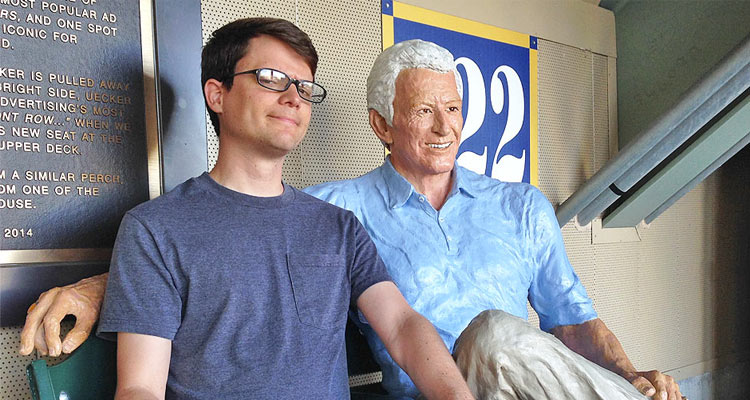 9. Water makes up ~0.68% of Milwaukee's total square mileage.
10. Marquette University's Haggerty Museum of Art makes up ~0.0000056% of Milwaukee's total square mileage.
11. During Klassik's "Amazing Grace" video for Milwaukee Record's Public Domain series, 1:12 of the 6:14 video takes place outside.
12. General William Mitchell's (as in General Mitchell International Airport) middle name was Lendrum.
13. His father's middle name was Lendrum, as well.
14. Numbers that are not Milwaukee County Transit System route numbers: 1-5, 7-11, 13, 16, 18, 20, 24-26, 29, 32, 34, 36-39, 41, 45, 47, 58, 59, 65, 66, 68-75, 77, 78, 81-84, 86, 90-136, 138-142, 144-218, 220-222, 224-275, 277 and up.
15. Milwaukee City Hall is the same height as a stack of 55,013 nickels.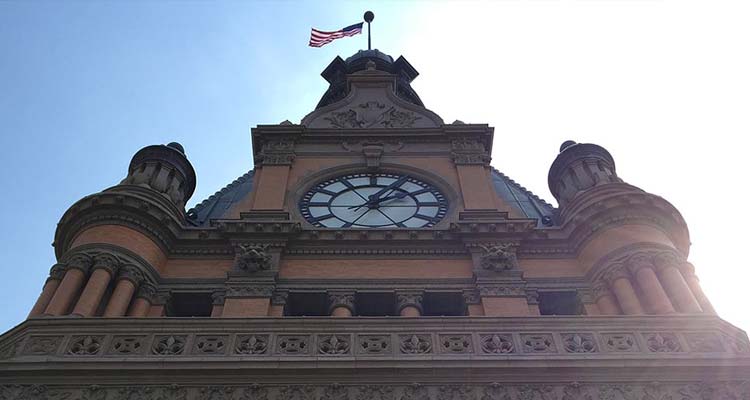 16. The elevation at the Fiserv Forum is 586 feet.
17. The elevation at the Checkers Drive-In on 76th and Capitol Drive is 732 feet.
18. The average height and weight of players on the Milwaukee Brewers' 2018 Opening Day roster whose first names start with the letter J is 6 feet, 2.5 inches tall and 220 pounds.
19. Norman Gimbel and Charles Fox created theme music for two Milwaukee-based television series: Happy Days and Laverne & Shirley.
20. The walking distance from Crazy Water on Walker Street to the Taco Loco (at El Rey) on Walker Street is 1.2 miles. #walk #loco
21. The walking distance from the Oakland Gyros on Oakland Avenue to the Oakland Gyros on Layton Avenue is 8.8 miles.
22. The walking distance from Milwaukee, Wisconsin to Milwaukie, Oregon is about 2,020 miles.
23. "Kaszube" (as in Kaszube's Park) would be a 22-point Scrabble world, if you were allowed to use names in Scrabble.
24. The retired SS City of Milwaukee train car transport ship is now a bed & breakfast and museum in Manistee, Michigan.
25. Milwaukee has 10.2 miles of lakefront shoreline, the same distance as ~152.57 Milwaukee City Hall heights or a stack of 8,394,204 nickels.