Pond Hockey Tournament Returns to Center Street Park
Milwaukee/Wauwatosa, WI (Saturday January 28, 2023) – The Center Street Hoser's Mid-Winter Classic will return this Saturday January 28 starting at 10 a.m. at Center Street Park on the Milwaukee-Wauwatosa border. This will be the sixth time the puck has dropped in this tournament since it first launched in 2017.
This day-long event has grown into an annual tradition for Milwaukee's local amateur hockey scene. This year's tournament will pit 10 teams against each other in a classic pond hockey format. Teams will vie for the honor of taking home the Hoser Cup—a vintage, mid-century hockey trophy, with a storied past in Eastern Europe, that's been given new life through this tournament.
All proceeds from the event go directly to supporting the ice rinks at Center Street Park.
For the most up-to-date information on the ice rink and tournament, visit the Friends of Center Street Park's Facebook page: https://www.facebook.com/CenterStreetPark.
Center Street Park is located on the Milwaukee/Wauwatosa border at 6420 W. Clarke St. This unique community green space serves diverse Milwaukee and Wauwatosa neighborhoods including East Tosa, Enderis Park, Lenox Heights, and Uptown Crossing. Our park brings this corner of the city together to enjoy the outdoors. The ice rinks at Center Street Park are built and maintained by a group of volunteers dubbed the Center Street Hosers. For more information, visit www.centerstreetpark.org.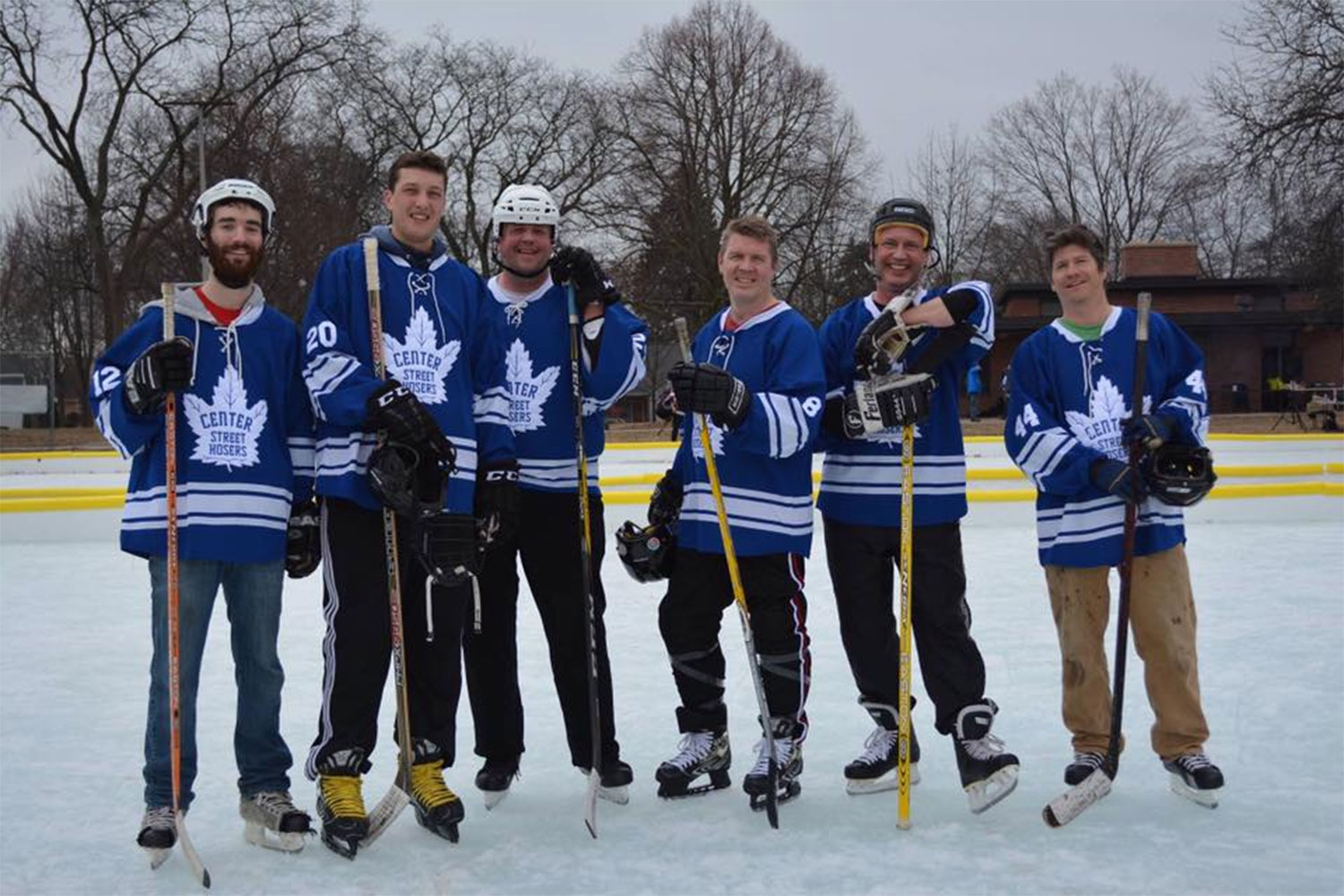 ABOUT
Friends of Center Street Park is a 501(c)3 nonprofit organization with a mission to improve Center Street Park and create a gathering place for the entire community to enjoy. Founded in 2014 by neighborhood residents from both Milwaukee and Wauwatosa, this group works with public and private stakeholders to increase resources for the park, facilitate use of the park, and advocate for urban green space that's accessible to all.
Find more press releases HERE.