Here at Milwaukee Record, we employ a sentient machine known as the Great Job, Wisconsin! Bot to keep track of the state's many appearances on dopey online lists, as well as any time a national publication deigns to acknowledges our pathetic Midwest existence. Enjoy?
Look out, BoDeans and The Gufs! There's a new musical powerhouse in Wisconsin when it comes to listener tendencies that have been determined by using hyper-specific metrics. According to a study conducted by something called WiseVoter.com, the favorite musical artist in the state of Wisconsin right now is none other than [drum roll, forgetting we already out the answer in the headline]… Taylor Swift.
Swift, who recently released her critically acclaimed and commercial successful Midnights album and straight-up broke Ticketmaster by announcing a long-awaited tour, is also the single most popular artist on Earth at the moment, so perhaps these findings aren't a huge surprise to you.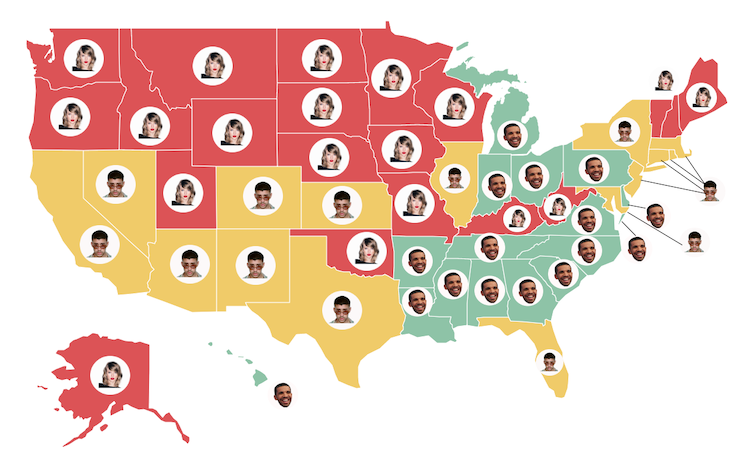 The results were determined by "delving into" the number of times an artist was searched on YouTube this year. Swift was the top-searched musician in 20 states in America, including Wisconsin. The 30 remaining states' top-searched musician were split 16/14 between Bad Bunny and Drake, respectively.
The study also claims country music is the top genre in Wisconsin, which tracks.