If you feel like people are putting up their Festivus decorations a bit early this year, you may be onto something. Take Cudahy's pop-up-happy City Lounge, 3455 E. Layton Ave., which will host a "Festivus pop-up bar experience" April 3-26. Festivus in spring? Why not!
Okay, the Festivus angle is probably just a way to avoid saying the "S" word (that would be "Seinfeld"), so don't drag your aluminum poles out of the basement just yet. City Lounge—which has hosted Office pop-ups, Friends pop-ups, and is currently in the midst of a Disney pop-up—promises free-to-play trivia throughout April, as well as a "limited menu of apps and pizza by volume." And while the Facebook event warns that there will be "no soup for you," it does end with "yada yada yada," so who knows what you might get!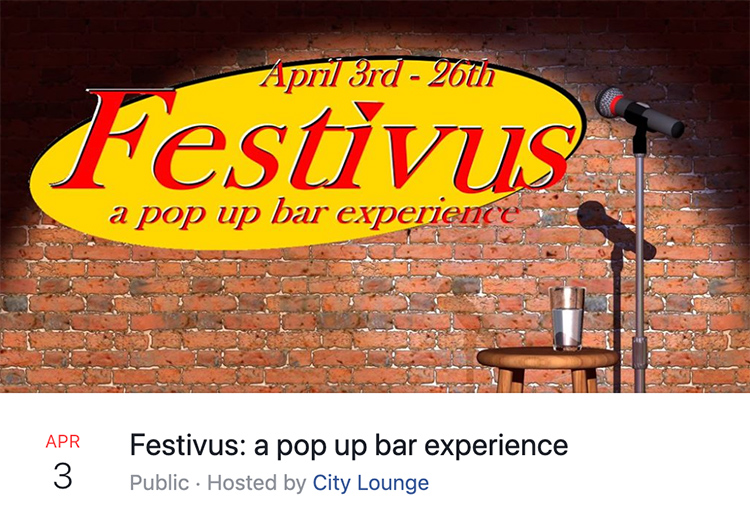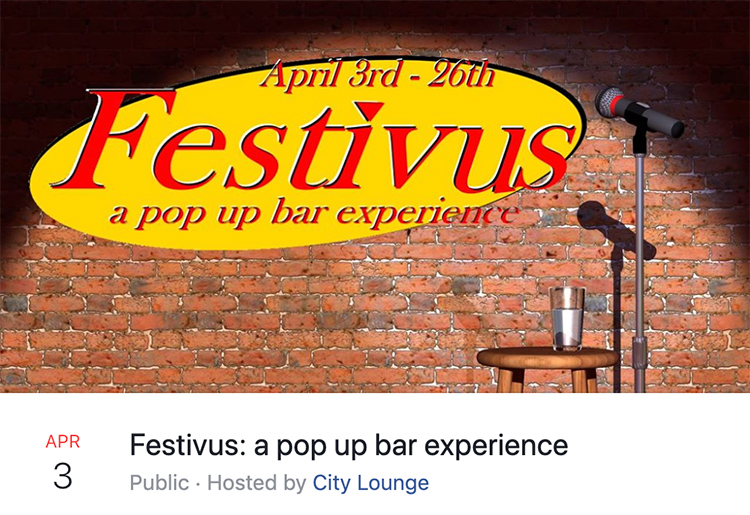 Trivia will be held on April 9, 16, and 23 at 7 p.m. The Festivus festivities are free, and 21+. No mention of whether or not there will be gorillas there. And you know once those gorillas accept you…
Also, here are pictures from the time The Vanguard did a Seinfeld pop-up.