Milwaukee's East Side was dealt the first of many blows back in May 2016 when Yield suddenly closed its doors. But the space inhabited by the once-popular bar soon found another tenant, Yokohama. The latest venture from StandEatDrink (Movida, Hotel Madrid, more), the restaurant promised to bring ramen, Pacific Asian-influenced craft cocktails, and draft saké-based sangria to 1932 E. Kenilworth Pl. It was expected to open in the fall of 2016. It did not.
But it's coming soon! According to recent Facebook posts, Yokohama plans to open sometime this May. Yesterday, the restaurant teased its dinner menu: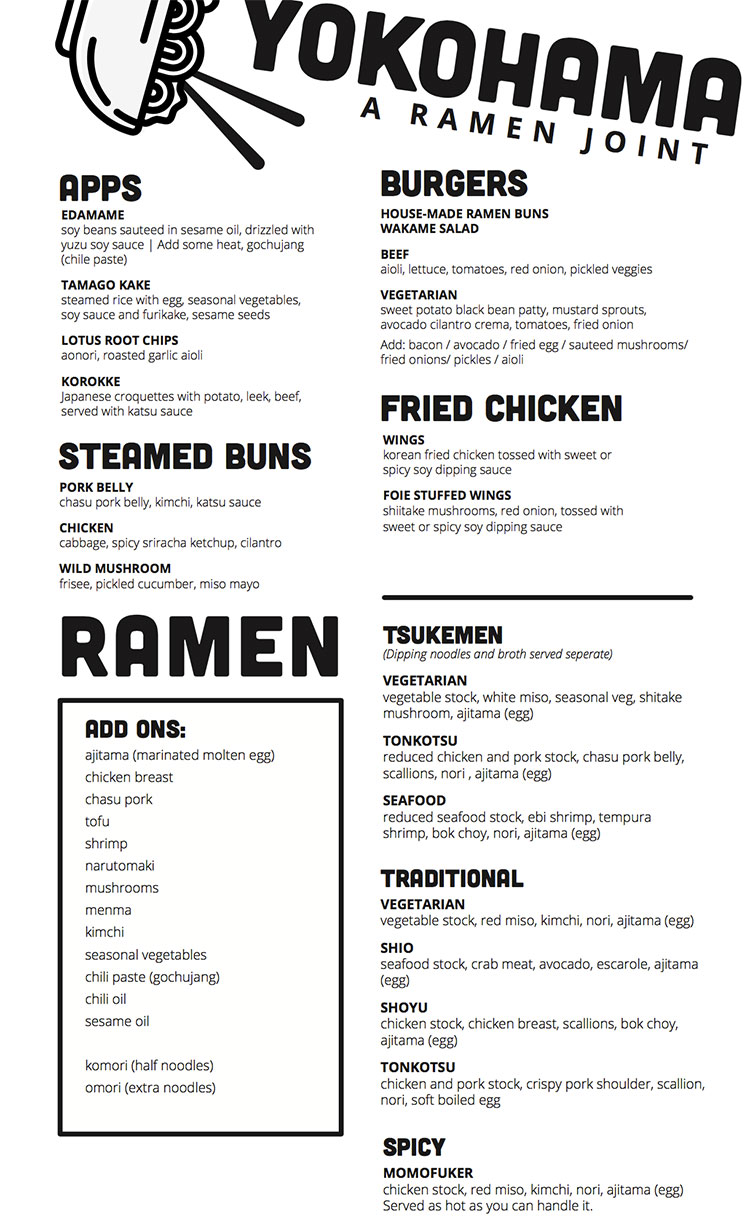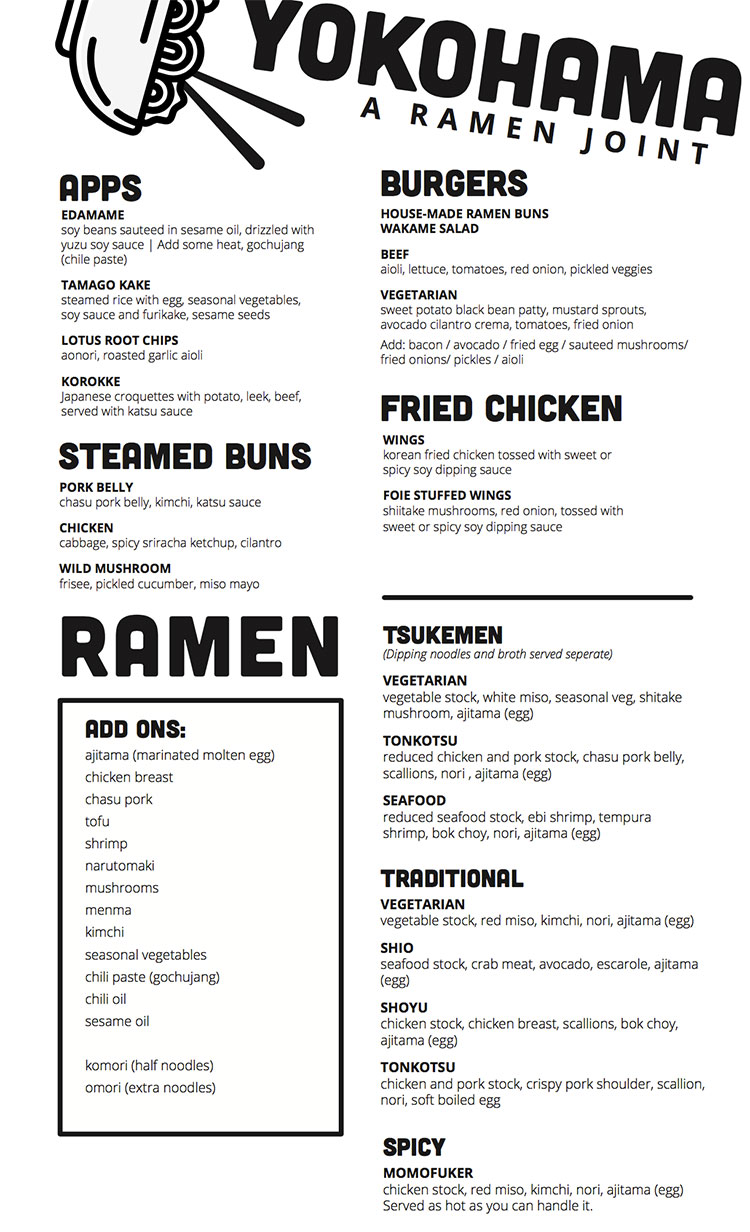 What's more, Yokohama is expanding outward with a "parklet." As explained by Urban Milwaukee, a parklet is an "extension of the sidewalk or pedestrian way created from a street's parking lane," a.k.a. a patio in the road. Here's a rendering of the final vision: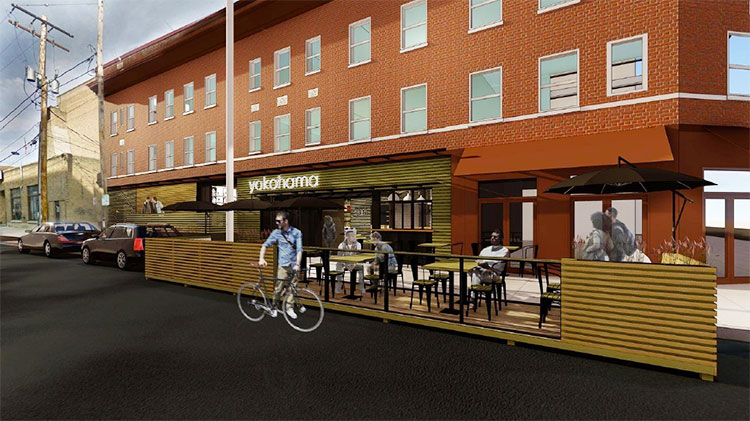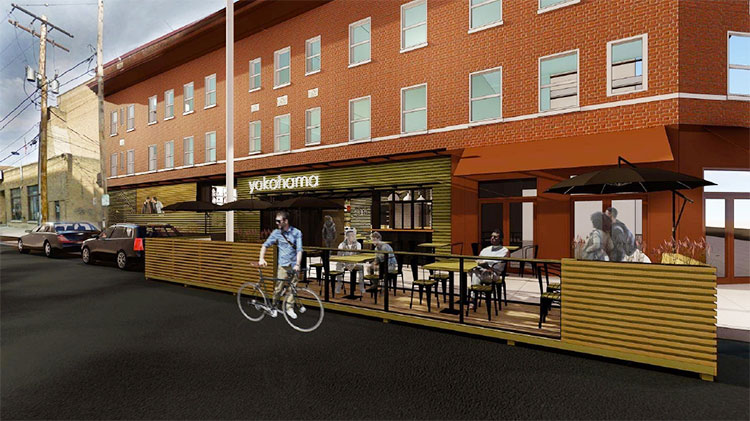 And here's where construction stands now. See you soon, Yokohama.