Every Friday, Off The Record looks to other Milwaukee publications (and beyond) for bits of news we missed throughout the week.
• "We all do it. Poop."
So begins the "About" page for POTTY Pearls, a Milwaukee-based product that promises to block embarrassing bathroom odor and—we're just gonna call it here—finally unite a troubled and oft-divided city, and perhaps the world. "POTTY Pearls are handcrafted pearls that block toileting odors," the website explains. "Simply pop it out of the wrapper, drop it in the toilet, and roll with your business." If we as humans can't get behind the basic human need to clear the air after taking a stinky dump, then what can we get behind? Plus, "Pop, drop, and roll" is brilliant.
POTTY Pearls are the creation of Milwaukee entrepreneur and inventor Tyeshia Coopwood. In 2016, after feeling "too embarrassed to use the restroom at work and in public," Coopwood put her chemistry minor to work and cooked up the pocket-sized product. So long, ineffective air fresheners and handy books of matches; hello POTTY Pearls! Two years later, her startup (Potty Pearls LLC, natch) nabbed a $10,000 investment from Young Enterprising Society's The Blueprint. Coopwood plans to use the money to "open a 300-square-foot light manufacturing space at the Milwaukee County Research Park's Technology Innovation Center, launch a subscription box service and get her Potty Pearls product listed for sale on Amazon." They're even TSA-approved!
You can order your very own POTTY Pearls here, and you better believe we'll be ordering our own as soon as we smash that "Publish" button. But don't take our word for it—just read the testimonials below. [BizTimes]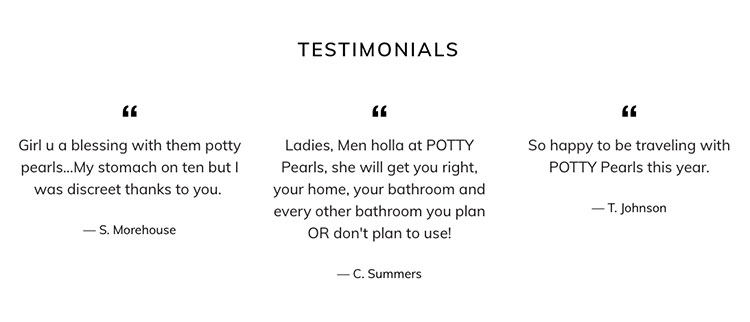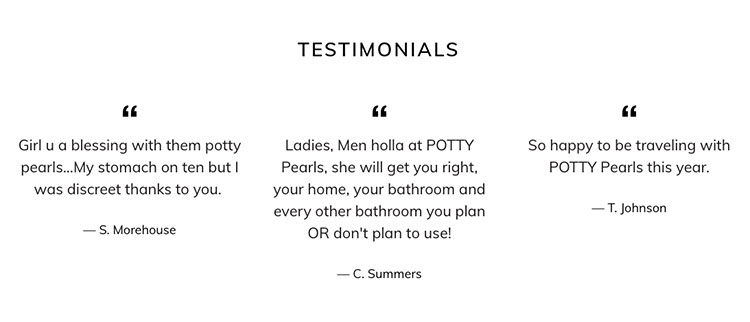 • Organizers of the People's Flag of Milwaukee, faced with accusations that their process wasn't inclusive enough, have responded by…launching a Change.org petition. [Shepherd Express]
• A Milwaukee-produced film, Give Me Liberty, will premiere at the 2019 Sundance Film Festival. Directed by Kirill Mikhanovsky and written by Alice Austen, Give Me Liberty is about "the comedy and heartbreak of being an immigrant in a struggling American city." [88Nine Radio Milwaukee]
• Milwaukee County Transit System is preparing a "top-to-bottom" redesign of its routes, with the goal of increasing bus frequency. [Urban Milwaukee]
• That new Korean fried chicken wing bar, Merge, is open on Milwaukee's East Side. Only nine months to go before it outlasts the building's previous tenant, Yokohama! [OnMilwaukee]
• The long-awaited Sherman Phoenix will celebrate its grand opening today at 5 p.m. [FOX6]
• If you were waiting to make reservations for Café Benelux's new heated rooftop Lux Domes…keep waiting, because reservations went fast. [Milwaukee Business Journal]
• Milwaukee and Wisconsin-based artists like Grace Weber, Monica Martin (formerly of PHOX), and REYNA are making national moves. [88Nine Radio Milwaukee]
• CLAY MATTHEWS AND HIS WIFE CASEY NOBLE GOT A GIANT EEL TANK. [Green Bay Gazette]
• Students at UWM have created a new cryptocurrency. [Milwaukee Business Journal]
• Tin Widow has gone nuts with the Christmas decorations. [OnMilwaukee]
• Common Council President Ashanti Hamilton has filed papers to run for mayor in 2020. [Urban Milwaukee]
• Christopher Gilbert is amazing. [OnMilwaukee]
• Have a great weekend, Milwaukee!