UPDATE (1:30 p.m.) Well, that didn't last long. From the Milwaukee Health Department: "All N95 masks at the Milwaukee Public Library sites have been distributed. Individuals should not go to the libraries to get free masks. N95 masks are still available at the Menomonee Valley Site until 3 p.m. and Northwest Health Center and Southside Health Center until 6 p.m., or until supply runs out. Staff anticipates the supply could be exhausted by the end of the day or tomorrow."
Did you pick up a free N95 mask at your nearest Milwaukee Public Library branch or your nearest city-run COVID-19 testing site this week? If you did, you're lucky: The Milwaukee Health Department made 500,000 masks available on Saturday, January 8; by Tuesday, January 11, they were gone.
But they're back! Beginning today, another 500,000 free N95 masks will be available via drive-up at Milwaukee Public Library branches (during normal business hours) and the city's three COVID-19 testing sites (also during normal business hours). Each car will receive a pack of 20 masks. (NOTE: Not all MPL branches have drive-up service. Also, the city is giving away N95 masks, not the KN95 masks seen above. Those are just what we had laying around!)
Here are the addresses. (Click HERE for more info.)
MPL Central
814 W. Wisconsin Ave.
MPL Atkinson
1960 W. Atkinson Ave.
MPL Bay View
2566 S. Kinnickinnic Ave.
MPL Capitol
3969 N. 74th St.
MPL Center Street
2727 W. Fond Du Lac Ave.
MPL East
2320 N. Cramer St.
MPL Good Hope
7715 Good Hope Rd.
MPL Martin Luther King
310 W. Locust St.
MPL Mitchell Street
906 W. Historic Mitchell St.
MPL Tippecanoe
3912 S. Howell Ave.
MPL Villard Square
5190 N. 35th St.
MPL Washington Park
2121 N. Sherman Blvd.
MPL Zablocki
3501 W. Oklahoma Ave.
Northwest Health Center
7630 W. Mill Rd.
Monday & Friday: 9 a.m. – 3 p.m.
Tuesday & Thursday: 12 – 6 p.m.
Saturday: 9 a.m. – 1 p.m.
Southside Health Center
1639 S. 23rd St.
Monday & Friday: 9 a.m. – 3 p.m.
Tuesday & Thursday: 12 – 6 p.m.
Saturday: 9 a.m. – 1 p.m.
Menomonee Valley Drive-Thru Site
2401 W. St. Paul Ave.
Mondays, Wed., Fridays: 12-6pm
Tuesday & Thursday: 9am-3pm
The masks will be available until supplies last. Oh, and then there's this, from a press release:
During the first round of mask giveaways, staff reported some unfortunate hostile actions from those waiting for masks. The Milwaukee Health Department reiterates that all protocols are in place to safely and equitably distribute the masks and asks everyone to follow the rules. The staff is thankful to the vast majority of individuals who practiced kindness and look forward to continuing the important work of protecting the Milwaukee community.
And here's the full header picture so you can see my cat, Special Agent Albert Rosenfield. Mask up, Milwaukee.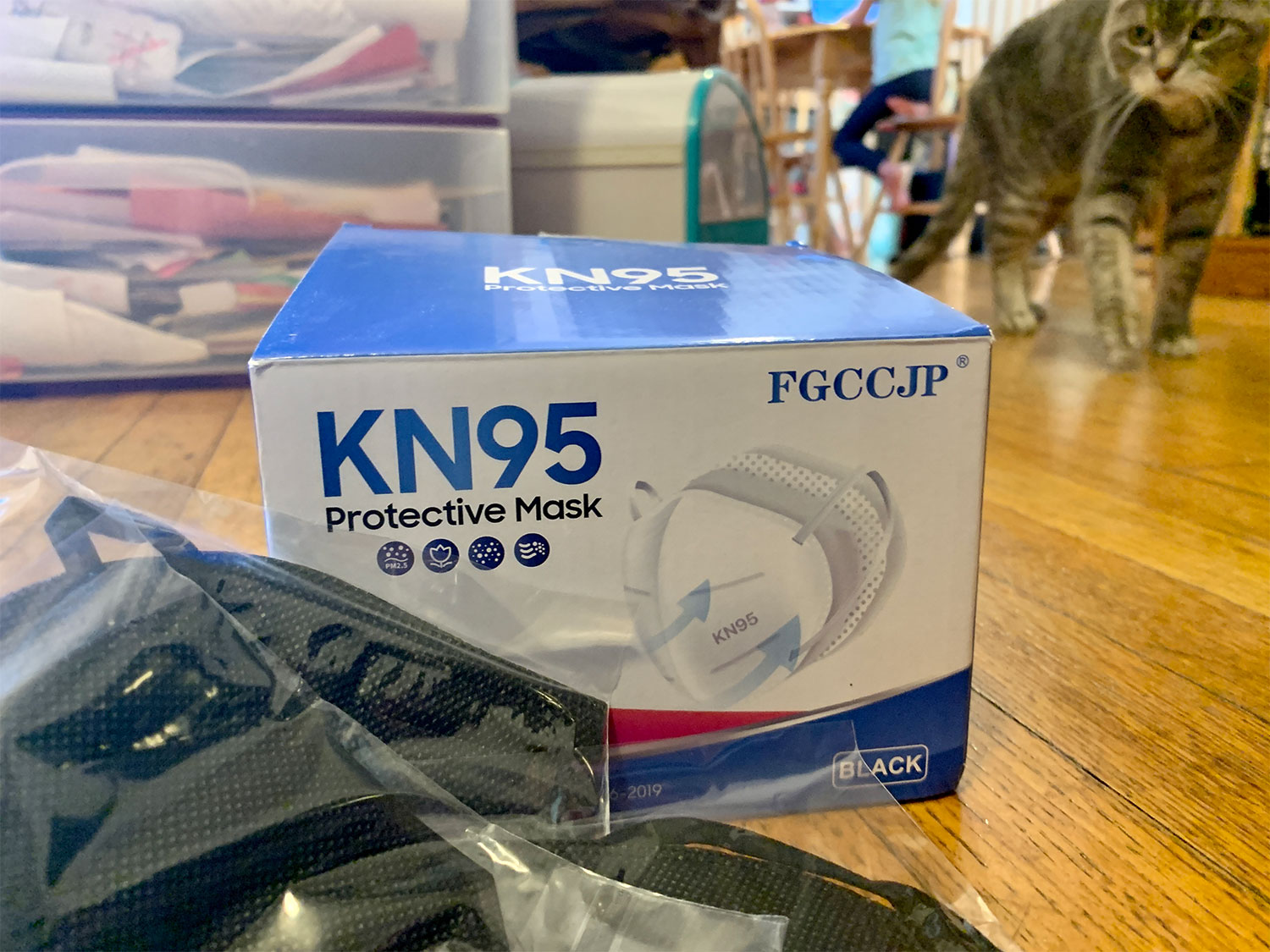 Exclusive articles, podcasts, and more. Support Milwaukee Record on Patreon.
---
RELATED ARTICLES
• Return of Milwaukee mask mandate advances, awaits full Council approval
• Ahead of Omicron, Milwaukee issues another "mask advisory" (not a mandate)
• Milwaukee Health Department, health committee spar on indoor mask mandate