thu16jan8:00 pmRecord RecommendedMilwaukee Record Presents: Doughboys Podcast8:00 pm Turner Hall Ballroom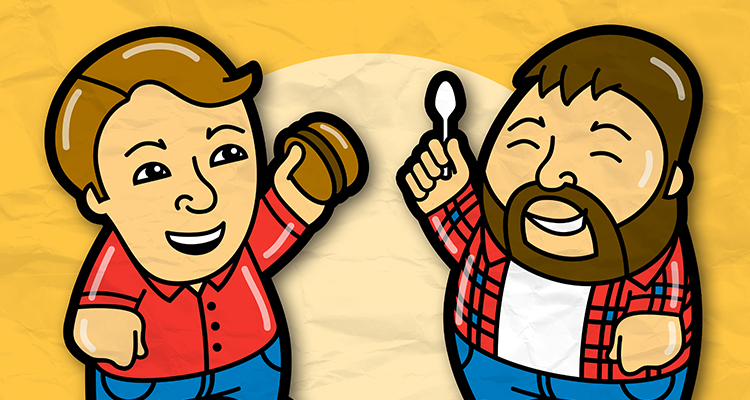 Event Details

Last year, we announced that Doughboys, a wildly popular and downright hilarious chain restaurant podcast, would be making its maiden voyage to Milwaukee in the fall. A lot has changed since we first told you about what originally was to be an October 3 show at The Back Room @ Colectivo. Some of those changes include: the show selling out less than an hour into its pre-sale phase, co-host Mike Mitchell changing his newly-minted "Spoon" nickname to "The Artist Formerly Known As Spoon" instead, Doughboys' Milwaukee show being bumped up to the far more spacious confines of Turner Hall, Mitchell getting cast in a movie that's shooting in October, and the Doughboys announcing their Milwaukee show was cancelled due to that filming conflict.

Well, we have some breaking chews that's sure to cheer up some members of Burger Brigade and Spoon Nation. We're pleased to report the Doughboys show at Turner Hall is NOT cancelled. However, it has been postponed. The show will now take place at Turner Hall Ballroom on Thursday, January 16 at 8 p.m.. All tickets purchased for the October 3 show will be honored the night of the show and do not need to be exchanged. Just a word of warning: the show is already on a "low ticket alert," so don't miss your chance to catch Doughboys live.
Turner Hall Ballroom1034 Vel R. Phillips Ave.