Every Friday, Stuff We Missed looks to other Milwaukee publications (and beyond) for, well, stuff we missed throughout the week.
• Big news dropped on Thursday that Northwestern Mutual plans to double down on Milwaukee to the tune of $500 million. "We are doubling down on our Milwaukee campus by investing in the future of the workplace for Northwestern Mutual and a thriving downtown community," said chairman, president, and CEO John Schlifske in a doubling-down statement.
How does NM intend to do this $500 million double-down? Well, by moving 2,000 of its employees from its Franklin campus to its downtown Milwaukee campus over the next five years, and by overhauling and renovating its 19-story North Building (built in 1990) to better match its glassy 32-story Northwestern Mutual Tower and Commons (built in 2017). Milwaukee's skyline will soon have more glass! Nice!
Do local media outlets have the renderings? YES, THEY HAVE THE RENDERINGS. [Urban Milwaukee]
Milwaukee: We Have The Renderings pic.twitter.com/YzrGXP2g2i

— Matt Wild (@ByMattWild) February 2, 2023
• Giannis Antetokounmpo and Culver's need no introductions, so here's a clip of Giannis after Thursday night's Bucks-Clippers game—a game in which he scored 54 points—talking about how he's going to get 50 cheeseburgers from Culver's and "try to eat as many as I can." The leftovers, he says, will go to his son and his dog. Culver's, unsurprisingly, is way into this, and is tossing in 54,000 diapers, too.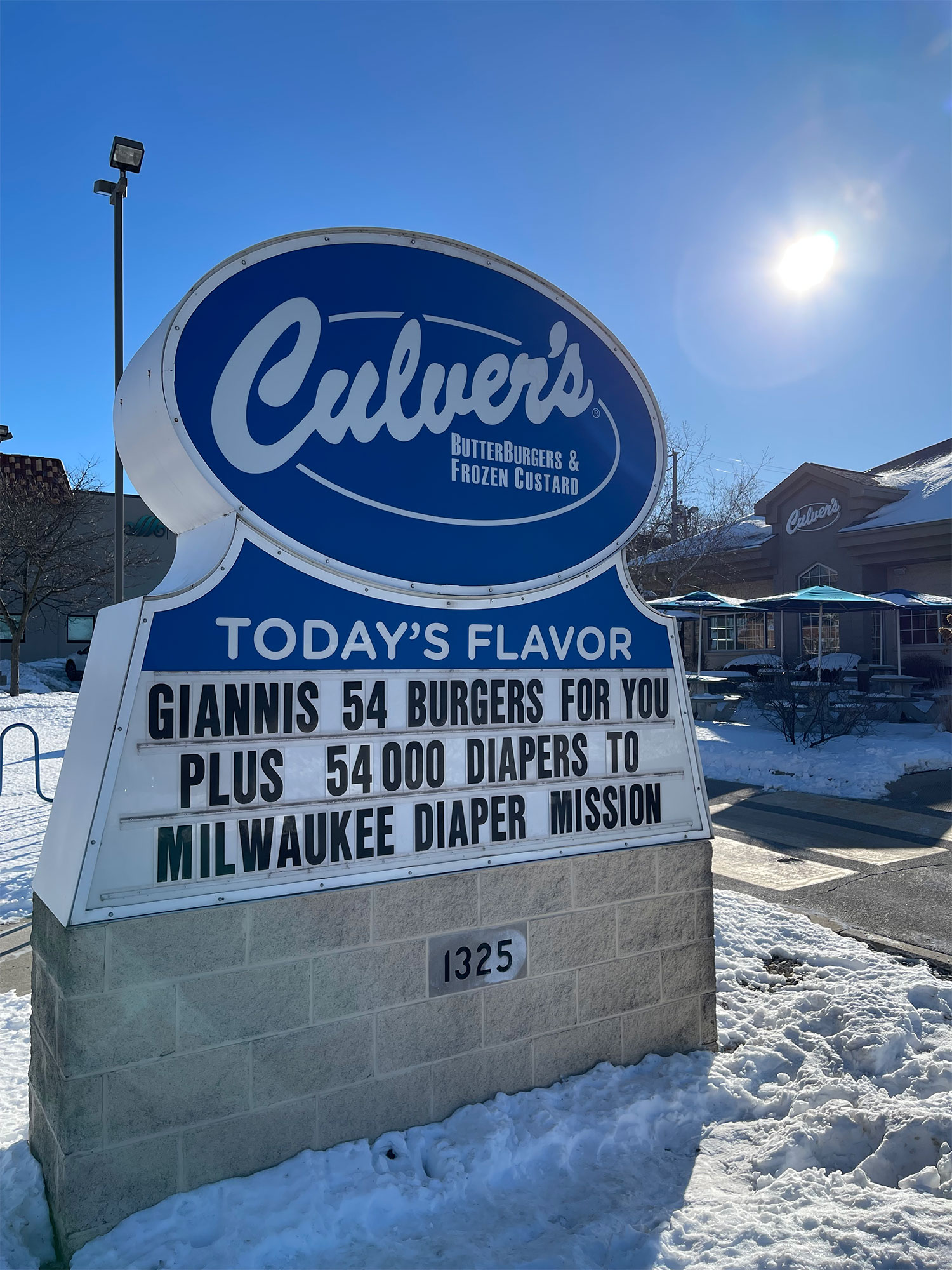 "Last time I went to Chick-fil-A and got the nuggets" Giannis says, referring to the time the Bucks won the NBA Championship and dude ordered a 50-piece. "But now, tomorrow, I think I'm going to go to Culver's. I'm going to get 50 cheeseburgers. I'm going to try to eat as many as I can. The rest, I'll have my son eat them, or I'll give them to my dog." [TMJ 4]
How is @Giannis_An34 going to celebrate 50+ points? With @culvers of course! pic.twitter.com/rH9MqxUmJL

— TMJ4 News (@tmj4) February 3, 2023
• Enigma Sports Bar is coming to the old Buffalo Wild Wings space on Water Street. [BizTimes]
• Future is coming to Fiserv Forum on March 26. [OnMilwaukee]
• Barenaked Ladies, June 7 at the BMO Harris Pavilion. [TMJ 4]
• World Naked Bike Ride, June 24 on Milwaukee streets. [Urban Milwaukee]
• Weed-themed sub shop Cheba Hut is set to open a Bay View location on February 13. The new Cheba Hut—the city's second—is located in the old RedBrick Pizza Kitchen Cafe space, 2202 S. Kinnickinnic Ave. [Milwaukee Business Journal]
• Ninja Steakhouse opens this Saturday at 770 N. Milwaukee St. [Urban Milwaukee]
• The RNC is still coming to Milwaukee in 2024, and it's booking all of the hotels. [Milwaukee Business Journal]
• Have a great weekend, Milwaukee!
Exclusive articles, podcasts, and more. Support Milwaukee Record on Patreon.