It's all come down to this. Following a month-long competition that found a star-studded collection of 64 Wisconsin-born celebrities facing one another in five heated rounds of voting, our Wisconsin-Born Celebrity Bracket field has dwindled to just two remaining famous folks. Over the course of the tournament, more than 192,000 total votes were cast. There was some campaigning for votes, a fair number of upsets, and lots of whining in the comments sections. Now that the dust has settled, we're now left with a Final Round matchup very few could have envisioned at the beginning of the competition: Curly Lambeau vs. Dunkey.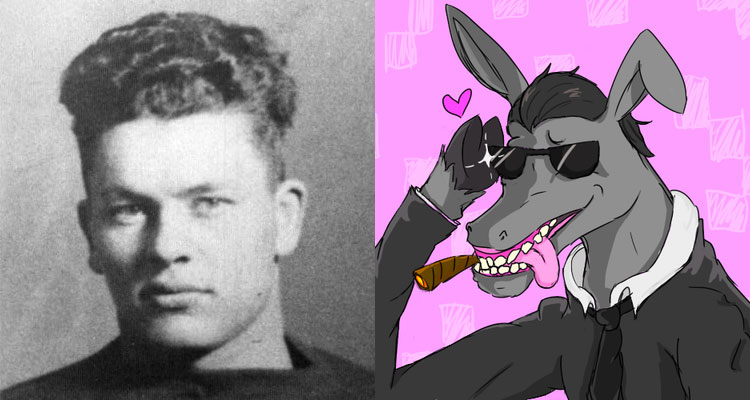 With the help of voters, Lambeau—the top-seed in the Sports region—cruised to the finals. Meanwhile, Dunkey's loyal army of supporters willed the 12-seeded underdog to the last round with ease. Now there's just one round left and anything can happen. Unlike previous rounds, most of which lasted a full week, the winner of the Final Round will be decided after a one-day Celebrity Smack Down. Voting started December 31 (that's today!) and will end at 11:59 p.m. CST. Another change for this round: Votes are limited to one per IP address. The Final Round of Milwaukee Record's Wisconsin-Born Celebrity Bracket (and a JPG of the bracket itself to this point) can be found below!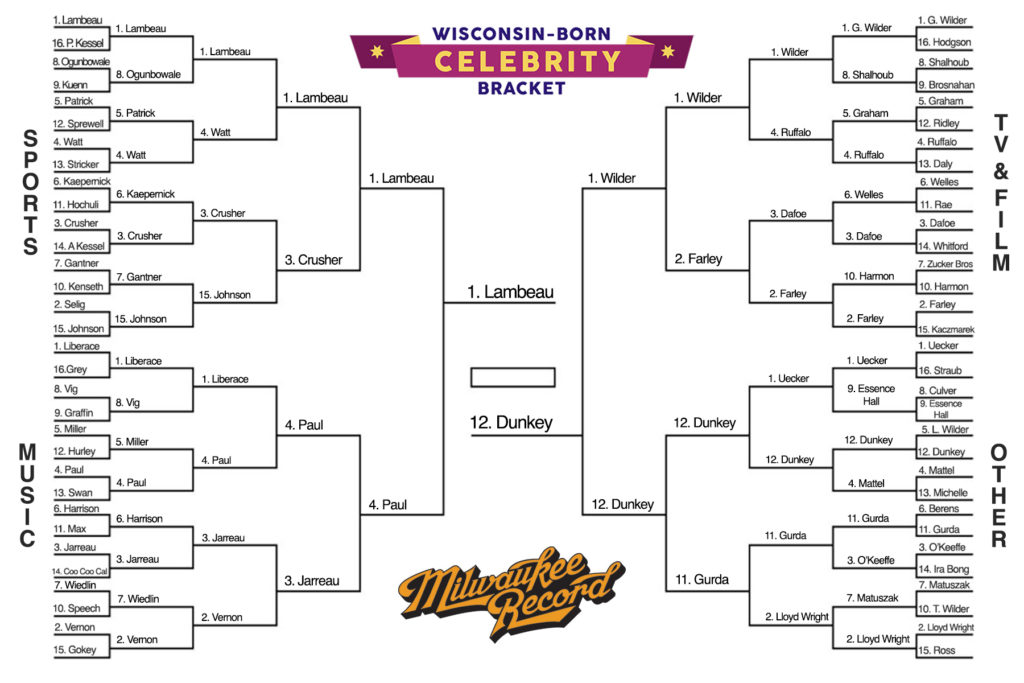 Exclusive articles, podcasts, and more. Support Milwaukee Record on Patreon.