Congratulations! If you're reading this, you survived Thanksgiving, made it past Black Friday unscathed, and successfully navigated your way through regional retailers during Small Business Saturday. And now it's Cyber Monday. Given the unthinkable difficulties business have faced these past two years, this unofficial online consumer holiday is more important than ever before. There are countless ways shoppers can support local retailers today without leaving the house. Here are some ways to buy online and support Milwaukee-area businesses this Cyber Monday.
Bounce Milwaukee
Give your friends, loved ones, or your future self the gift of laser tag, inflatable fun, axe throwing, and more by buying Bounce Milwaukee gift cards. Through November 29, every $25 worth of gift card purchases come with a bonus $5 gift card. The offer is good for up to $200 ($40 bonus) per person.
Brew City Brand
Whether you know Brew City Brand from their Public Market kiosk, being part of many-a Milwaukeean's wardrobe, or their presence at Summerfest, you almost assuredly know the line of locally-themed T-shirts and other novelties. If you want to update your threads or knock out some holiday shopping, today is the day. The Brew City Brand website is offering a 45% Cyber Monday discount on all items and free shipping on orders of more than $60. The promotion runs through December 4.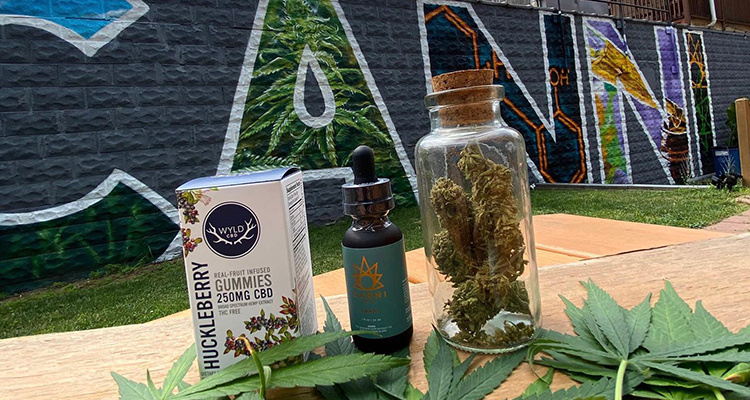 Canni Hemp Co.
Walker's Point CBD retailer Canni Hemp Co. is offering a "Super Cyber Monday" promotion with up to 50% off online orders with the "Thanks21" coupon code. Every online purchase will also come with a free gift and Canni is also offering free shipping.
Clover Rose & Company
Milwaukee maker Sara Dykstra is offering 30% off all earrings and wine stoppers in her Clover Rose & Company shop on Etsy.
Fiserv Forum/Milwaukee Bucks
Today is the final day of Fiserv Forum's "Deal Season" promotion, which offers discounts on tickets to Bucks game and an array of other events, such as: Flat Out Friday, WWE Monday Night Raw, Monster Jam, the Harlem Globetrotters, Jeff Dunham and Shawn Mendes shows, and more.
Fred Astaire Dance Studios
Fred Astaire locations in and around Milwaukee are offering a Cyber Monday special for new students that includes two 40-minute private dance lessons and a 90-minute social dance party for just $50 (down from $100 regular price).
Fresh To Death Vintage
Get that hard-to-shop-for person in your life something unique, rare, and stylish from Fresh To Death. The Milwaukee-based vintage retailer marked its entire inventory down by 25% today.
Historic Milwaukee
Today is a great time to stock up on iconic neighborhood posters, and other goodies in the "Neighborhood Collection." Historic Milwaukee is offering 20% off all neighborhood posters, cards, key chains, magnets, and puzzles with the "neighborhoods2021" promo code.
K.T. Mya Specialty Lingerie
Get 25% off K.T. Mya's lingerie, adult novelties, bath and body products, and much more when shopping on the Villard Avenue shop's website and entering the code "CYBER25" at checkout.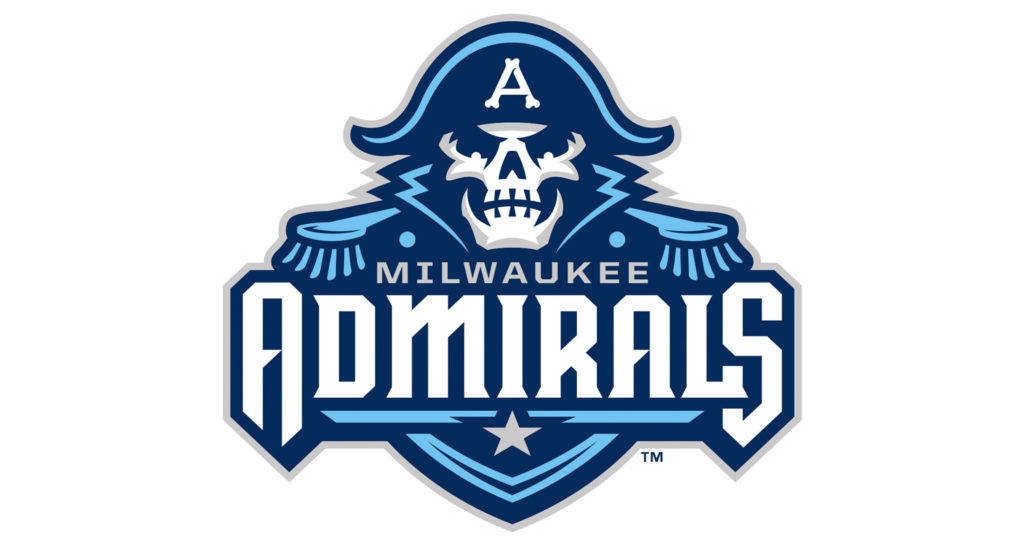 Milwaukee Admirals
After opting out of last season due to COVID, the Admirals are back in action and they're celebrating Cyber Monday with deals galore. The team is selling a "Holiday Hat Trick Package" that includes a winter hat and three tickets, and the Admirals' online store also has discounts on apparel.
MilwaukeeHome
Get a 25% discount
on stuff with
MilwaukeeHome on it
Milwaukee Rep
Get $20 tickets for Milwaukee Rep's upcoming production of Dael Orlandersmith's "Antonio's Song/I Was Dreaming of a Son" today only using promo code "CYBER" at checkout.
Milwaukee Torrent Football Club
The city's only pro outdoor men's soccer team is marking Cyber Monday with a "Season Starter" offer, which features two season tickets and one jersey for $225.
Nourish Natural Products
Anyone who places an online order at Nourish Natural Products on Cyber Monday will be automatically entered into a drawing to win a total of $300 worth of gift cards. Drawing winner(s) will receive a $25 Nourish Gift Card every month in 2022.
Phlox Boutique
Cyber Monday marks the final day to save $20 on a "Phlox Box" that includes a unique-to-you package consisting of: candle and matches, smudge or incense or palo santo, crystal or stone, clutch, and surprise items from PHLOX Boutique. There's an optional Pilates add-on for an additional charge.
Skydive Milwaukee
Save big on tandem skydiving packages at Skydive Milwaukee. The offers run through November 30.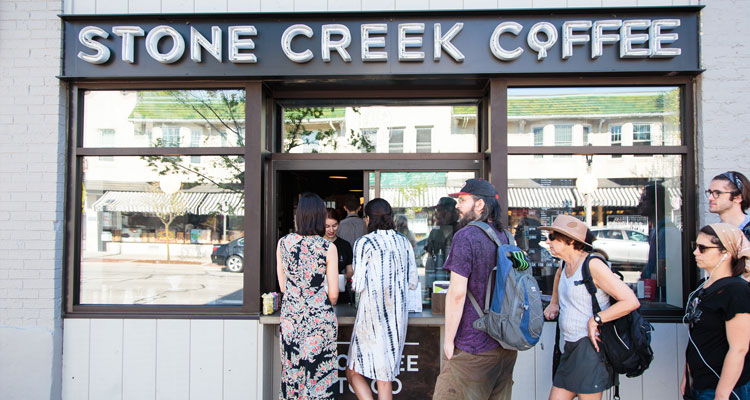 Stone Creek Coffee
Through Monday night, you can order five-pound bulk bags of Stone Creek's seasonal and year-round coffees for $50 and five-pound bulk bags of small batch coffees for $75.
The Laughing Tap
Want to see Jackie Kashian, Nate Craig, Shane Torres, and other respected stand-up comedians on the cheap? Well, you're in luck. Today, the fine folks at The Laughing Tap are offering 25% off ticket purchases for any of their remaining 2021 shows (excluding NYE and online live streams) with the promo code "localbiz" at checkout.
Trapper Schoepp Apparel
No doubt inspired by our recent request for Cyber Monday deals, Milwaukee singer-songwriter Trapper Schoepp is offering 50% savings on his This Isn't Fun Anymore sweatshirt when people enter the "mattwildinthewild" offer code at checkout. That's a savings of $15!
Wiskullskin
Say what you will about MilwaukeeHome and stuff with "The People's Flag" emblazoned on it, but it's tough to argue against Wiskullsin's all-around awesomeness. For more than 10 years, the Milwaukee brand has given Wisconsinites loud and stylish ways to display their state pride. As a way to give thanks to old and new customers alike this holiday season, Wiskullsin is offering a Thanksgiving weekend sale. The sale ends today, but if you act fast, you can save 20% by entering the promo code "XGIVING20" at checkout.
Milwaukee Record "Nice." T-shirts
Last but certainly not least, today is the last day to pre-order one of our…nice new T-shirts. We'll have a limited number in stock after Cyber Monday, but ordering today is the best was to guarantee we'll have shirts in the size and color you want. And you'll save a few bucks in the process. Do us and yourself a favor and order a "Nice." shirt in either Black and/or White today.