"I enjoy him very much. I think he's a pleasantly crazy fellow."
Those are the words Milwaukee music legend Paul Cebar uses to describe Milwaukee (and New Orleans) music legend-to-be Jay Anderson. The two locally developed artists are from different generations and have very different backgrounds, but their bond through music is unique and their cumulative musical ability is off the charts.
Cebar got his first paid gigs as a solo act at Milwaukee coffee house open mics in 1976. He eventually added a saxophone player and an upright bass player to his act and started playing lots of 1940s rhythm & blues. In the early '80s, he joined the R&B Cadets (his "first time playing in a dance band"), with whom he cut a critically acclaimed record, Top Happy. By 1986, however, he started performing and touring with The Milwaukeeans and began to further develop as a songwriter. Throughout the subsequent decades, Cebar has written and performed extensively, and has also co-written with artists such as Peter Mulvey and Willy Porter.
That brings us to now, where the seasoned veteran, Cebar, is working on a new record that's an expansion of the music he'd made as a younger man; and his friend, Jay Anderson, is living and playing all kinds of music in New Orleans. After years of developing his own sound in a variety of different projects in Milwaukee—including his longest-standing project, Stomata—Anderson has played and absorbed a lot of different music, and is in the process of releasing a new record, as well. The two recently caught up at the New Orleans Jazz & Heritage Festival (Cebar's 39th visit to the fest) and took in performances by Van Morrison and Al Green.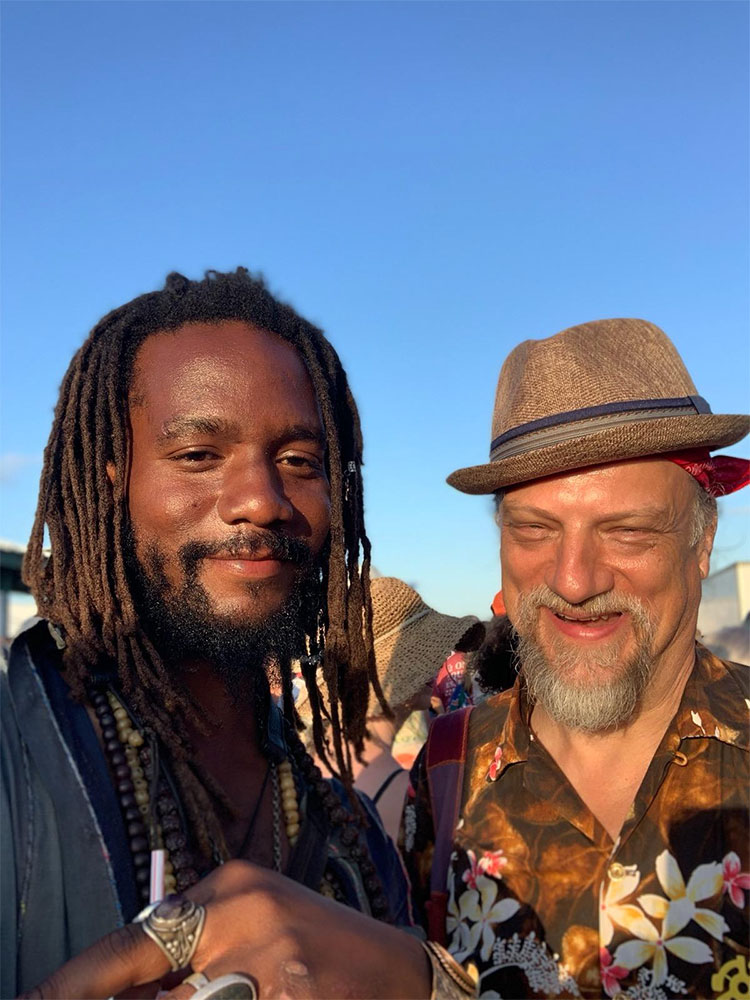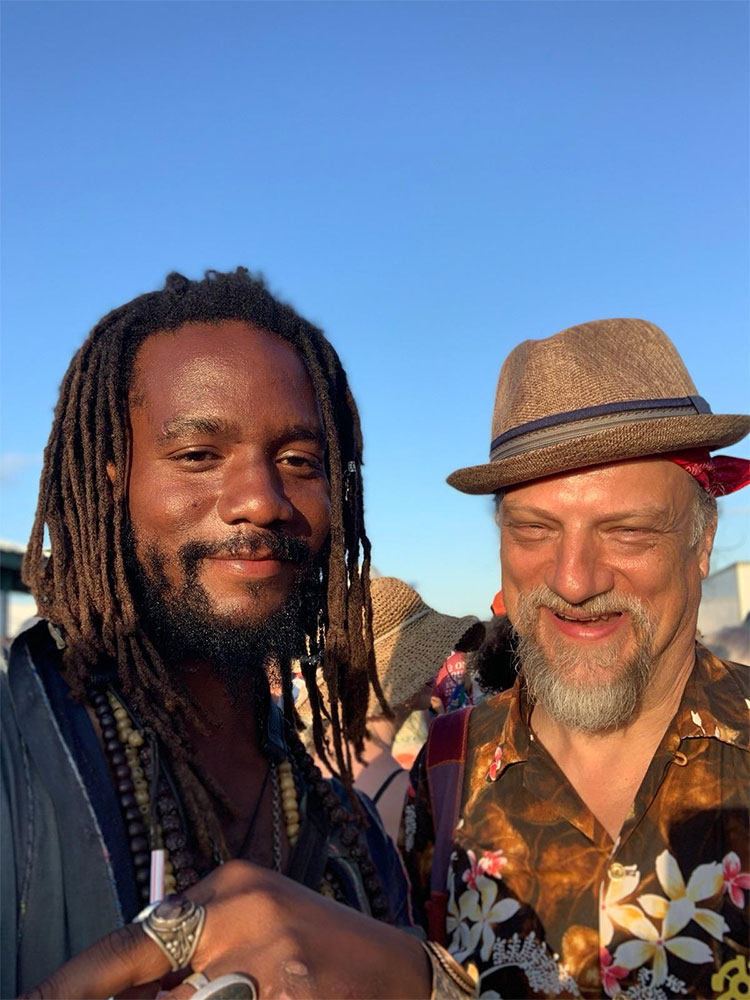 Cebar explains that he tends to look at music "through a New Orleans lens," and that the sounds of that city have influenced how he hears and plays music. He sees the same sensibilities in Anderson, who is now learning a lot of the same musical lessons that Cebar discovered decades earlier. Anderson has always embraced and tried to learn from veteran Milwaukee musicians such as Kim Zick, Connie Grauer, Neil Davis, David Wake, Mike and Cindy Van Pelt, and Dave Schoepke and John Simons (both in Stomata). For all of these reasons, a connection between Cebar and Anderson was inevitable. Their connection has grown over recent years, and it has even helped Anderson to lean more heavily into songwriting.
In early 2018, Anderson was busking regularly on a street in New Orleans. One afternoon, he posted on his Facebook page, "I need a song writer, there's a woman police officer with eyes the color of wildflower honey that always patrols the sidewalk when I play and she's probably one of the most beautiful people I've seen in my life, literally forget the song I'm playing whenever she walks past."
Cebar wrote up some lyrics and took them to Anderson's house, where they developed that sketch into "Honey Colored Eyes". The sweet and twangy torch song on Stomata's sophomore album, Crawfish And High Life, is posted below. You can hear more selections from the new album at Friday's Stomata and B~Free concert at the Sharon Lynne Wilson Center for the Arts.
Paul Cebar – Guitar and Vocals
Dave Schoepke – Drums
John Simons – Bass
Connie Grauer – Piano
Peter Roller – Slide Guitar
Jay Anderson – Tenor Sax
Dylan Ovanin – Alto Sax
Donavan Witt – Trumpet
Recorded and mixed by Dave Gelting
Mastered by Steve Hamilton