fri21feb7:30 pmRecord RecommendedNegative/Positive + The Nile Club, Neptune's Core, Cherry Punch7:30 pm X-Ray Arcade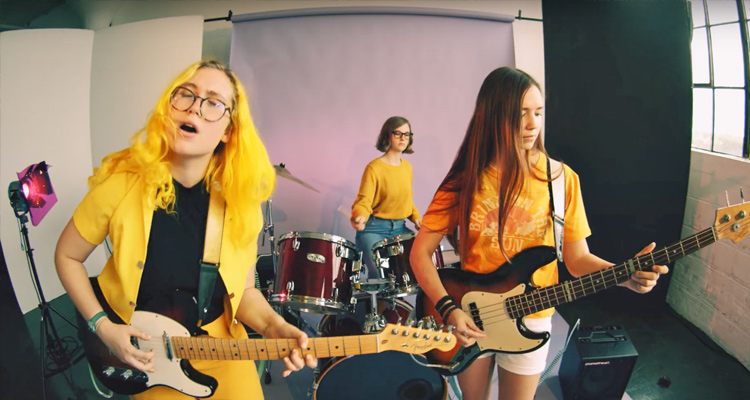 Event Details

If you've been following Milwaukee band Negative/Positive over the last few years, you've seen the group grow up. Literally. The guitar-bass-drum trio formed at the inaugural Girls Rock Milwaukee camp in the summer of 2013, when its members—Ava Antonie, Ava Gessner, and Lola Flores—were 8, 9, and 10 years old, respectively. But six years, several releases, and countless shows later, the group has come into its own. Negative/Positive's backstory—however novel and charming it may be—has been left in the past. If you want a glimpse of the future of Milwaukee music, here it is.

Need proof? The group's latest single, "Space Smells Like Lilacs," is unlike anything it has done before—a jazzy and moody exploration of friendship, love, and the safety we can in others. The band's ever-evolving musical chops are on display here, as are Gessner's wise-beyond-her-years words. Also, it contains this line: "You don't have to feel like pain is your constant / Because we've got something beautiful going in Wisconsin." Indeed.
X-Ray Arcade5036 S. Packard Ave.