sat02feb12:00 pmRecord RecommendedMitten Fest 201912:00 pm Burnhearts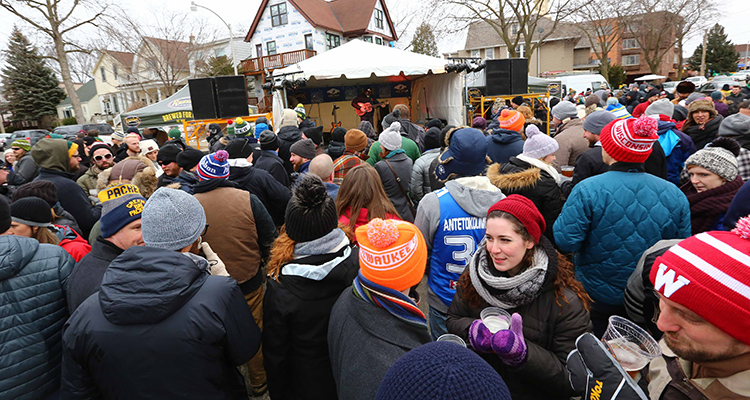 Event Details

For the past five years, Burnhearts' Mitten Fest has helped combat cabin fever for thousands of people who converge in a two-block stretch on Bay View's Potter Avenue (and part of Logan the last three years) with a wintry mix of live music, food, beverages, and charity. That equation alone is enough to have more than 12,000 people already pledging their interest in attending the 7th annual Mitten Fest on Facebook. Sheesh.

Who's playing this year's shindig? How about Abby Jeanne, Vincent Van Great, Surgeons In Heat, Cashfire Sunset, Nickel&Rose, and (as always) DJ Chris Schulist? And as if the stacked cast of musicians wasn't enough, Burnhearts will serve rare and limited beers from Central Waters and Founders, barrel old fashioneds, Korbel, Tito's, and Tullamore Dew craft cocktails, and ginger brandy (plus a full bar inside). An array of TBA local vendors will sell food and non-alcoholic beverages. Cortney Heimerl (of Hover Craft) will enlist a varied grouping of local vendors for an art, craft, and maker fair. As always, Burnhearts will also accept cash and non-perishables for Hunger Task Force along with clothing donations. Also, Compost Crusader will strive to reduce waste.

Happy Mitten Fest, Milwaukee! We'll see you there.
Burnhearts2599 S. Logan Ave.