wed30mar6:30 pmMilwaukee Record Presents 'Popstar: Never Stop Never Stopping' (2016)6:30 pm Avalon Atmospheric Theater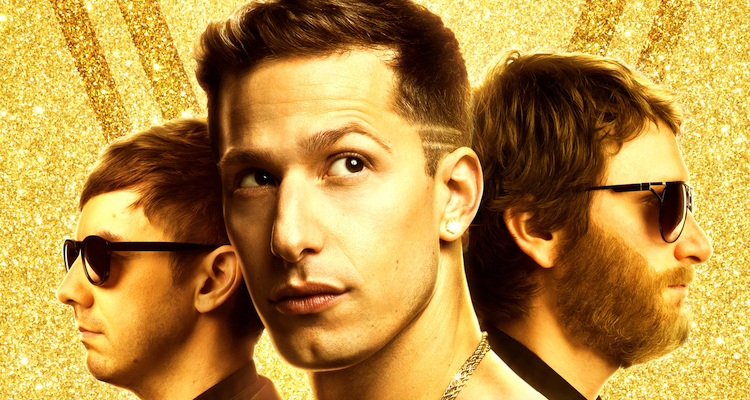 Event Details

If you're unfamiliar with this box office flop-turned-beloved cult comedy, allow us to get you up to speed. Pop Star: Never Stop Never Stopping is basically The Lonely Island's take on This Is Spinal Tap. The film stars Andy Samberg, Akiva Schaffer, and Jorma Taccone as members of "The Style Boyz," and traces the rise, fall, and exploits of the world-famous fictional pop group. The movie also features Tim Meadows, Sarah Silverman, Maya Rudolph, Bill Hader, and Joan Cusack. Oh, and there's a cavalcade of cameos from musicians like Mariah Carey, Michael Bolton, 50 Cent, Snoop Dogg, Usher, Ringo Starr, Miley Cyrus, Seal, and more. As always, the screening is being sponsored by our friends at Lakefront Brewery (who will have its Bierzeit Kolsch-style beer on tap at the screening), Educators Credit Union, and Awkward Nerd Events. Tickets to the 6:30 p.m. screening are ON SALE NOW.
Avalon Atmospheric Theater2473 S. Kinnickinnic Ave.