sun16dec12:00 pmRecord RecommendedMilwaukee Record Halftime Show (vs. Chicago) Ft. Green Day Packers12:00 pm Cactus Club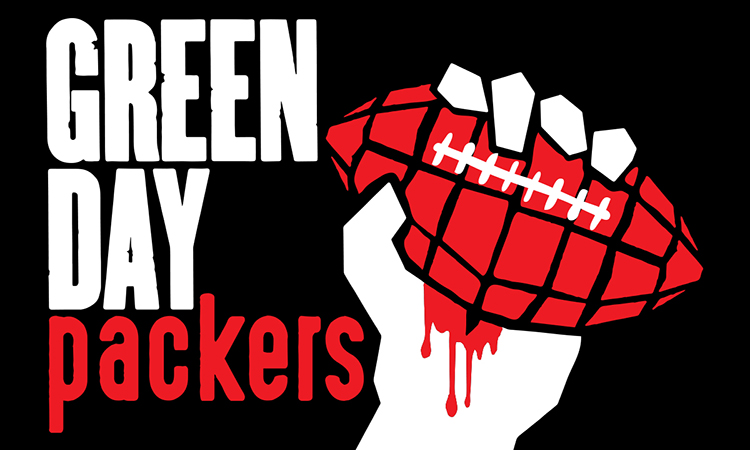 Event Details

Way back in August, we announced the lineup of our Milwaukee Record Halftime Show series at Cactus Club. At that time, many of you asked about the "Secret Band" that was slated to perform on December 16. In all honesty, we didn't know at the time. We were holding out hope that the spot would be filled by Chicago punk legend and Bears fan Brendan Kelly, but we ultimately booked him to play a show in Milwaukee on January 11 instead. Since Kelly couldn't play our Halftime Show for the late-season Border Battle, we figured we'd give people the next best thing: I would form a Wisconsin sports-focused Green Day tribute band and have it play December 16.

In order to make this admittedly very dumb dream a reality, I asked musicians who actually know what they're doing to join this ultra-specific project. "Green Day Packers" consists of me—Tyler Maas—singing poorly, guitarist Aaron Miller, bassist Andy Silverman (Tan, Seven Days Of Samsara, No Future, Bosio, etc.) and drummer Michael Stewart (Fable & The World Flat, Trapper Schoepp, Mike Mangione & The Kin, etc.). If Packers-themed takes on Green Day standards like "Welcome To Lambeau Field" and "Two Minute Warning" are up your alley, you can see the first—and who knows, maybe only—Green Day Packers performance at Cactus Club this Sunday.

Like all Milwaukee Record Halftime Show performances, the (21+) show is free. The set starts after the second quarter of the Packers-Bears game and ends when the third quarter begins. Stick around for free brats and snacks (feel free to bring something to share), amazing specials on High Life, touchdown shots, and bleacher seating. If you're looking for another reason to keep watching the 2018 Green Bay Packers, maybe Green Day Packers can help.
Cactus Club2496 S. Wentworth Ave.