sat15feb12:00 pmRecord RecommendedLion's Tooth February Pop-Up Extravaganza: Ravi/Lola + The Nile Club12:00 pm Sugar Maple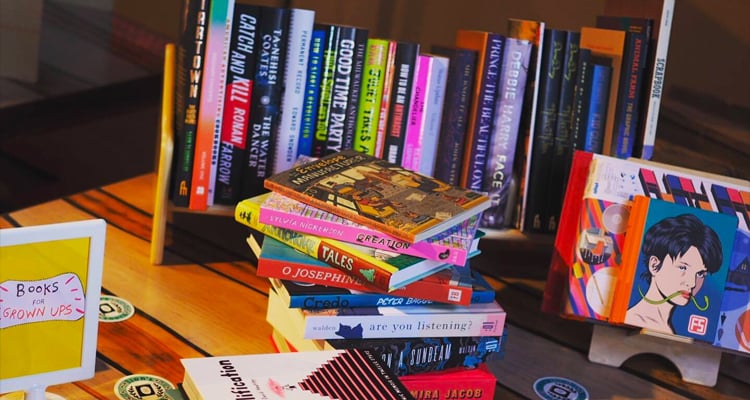 Event Details

Milwaukee has a long and storied history with alternative comic books. But even in a city blessed with numerous comic book shops and independent bookstores, there's no place that deals exclusively in alternative comics and graphic novels. Happily, that's changing. Enter Lion's Tooth, a new subscription service available right this very second, and a brick-and-mortar store debuting soon. The brainchild of Shelly McClone-Carriere and Cris Siqueira, Lion's Tooth aims to spread the good word of alt-comics and graphic novels (think artists like Chris Ware, Daniel Clowes, and Robert Crumb) to adults and young adults alike.

1PM • Kids book clubs
2PM • Adult book clubs
3PM • The Nile Club (teen band)
4PM • Ravi/Lola

Free admission, kids welcome with parents or guardians.
Sugar Maple441 E. Lincoln Ave.