fri16aug7:00 pmRecord RecommendedJames Nares' 'Street' + Thurston Moore7:00 pm Oriental Theatre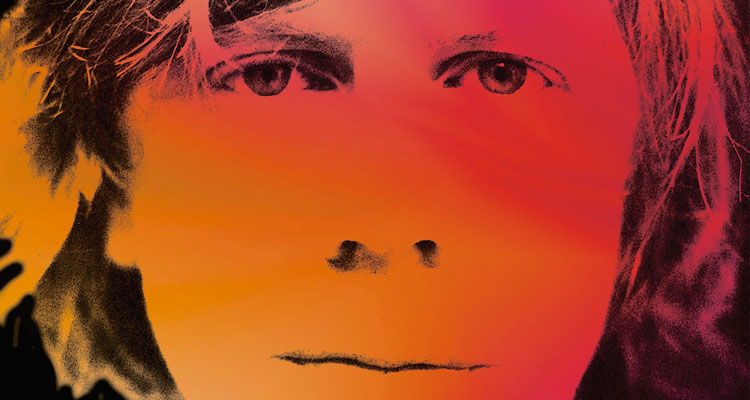 Event Details

Sonic Youth co-founder Thurston Moore will perform a live score to artist James Nares' Street at Milwaukee's Oriental Theatre. YES.

Here's some more info:
Milwaukee, Wis. – April 18, 2019 – On August 16, The Milwaukee Art Museum will present the film Street by artist James Nares in partnership with Milwaukee Film at the historic Oriental Theatre, with live musical accompaniment performed by Sonic Youth co-founder Thurston Moore.

The event begins at 7 p.m. with a conversation between Nares and Moore, facilitated by Marcelle Polednik, Donna and Donald Baumgartner Director, Milwaukee Art Museum, followed by the screening of the film and Moore's accompanying original composition created for the film performed on a twelve-string guitar.

Street is an unscripted 61-minute video filmed by James Nares in New York over one week in September, 2011, that recorded everyday people walking through the city and neighborhoods that Nares frequented since his move there from London in the 1970s. The soundtrack was composed and performed by his friend Thurston Moore.

"Street is one of the most heralded works of James Nares's career and embodies much of what we want visitors to discover in Nares's work," said Marcelle Polednik, PhD, Donna and Donald Baumgartner Director, Milwaukee Art Museum. "We are delighted to have Milwaukee Film's support in presenting this one-of-a-kind event at the Oriental Theater, making it possible for a much larger audience to experience the film and Moore's live performance of the soundtrack."

The screening of Street takes place in conjunction with the art exhibition Nares: Moves, on view June 14 through October 6, 2019 at the Milwaukee Art Museum. The exhibition is the first to explore in depth the artist's films as central to his artistic practice, and also highlights his significance to contemporary art through photographs, paintings and sculpture. Street has been on view in numerous museums around the world, including the Metropolitan Museum of Art in New York, and at the Wadsworth Atheneum Museum of Art, Hartford and the Milwaukee Art Museum in 2017.

"Our partnership with the Milwaukee Art Museum to bring the acclaimed gallery work of James Nares to the big screen perfectly captures the unforgettable cinematic experiences we strive to create at the Oriental Theatre," stated Jonathan Jackson, Chief Executive Officer & Artistic Director, Milwaukee Film. "Much like with RZA and Claudio Simonetti's Goblin, we are excited to welcome Thurston Moore to our historic cinema and build upon our new tradition of presenting audiences with one-of-a-kind live musical events."

Admission is $30 for the general public, and $25 for members of Milwaukee Film or the Milwaukee Art Museum. Tickets also include admission to the NYC-themed MAM After Dark at the Museum that evening, serving as the after party.
Oriental Theatre2230 N. Farwell Ave.