fri19nov8:00 pmBrett Newski & The No Tomorrow (book/record release) + The Keystones8:00 pm Anodyne Walker's Point Roastery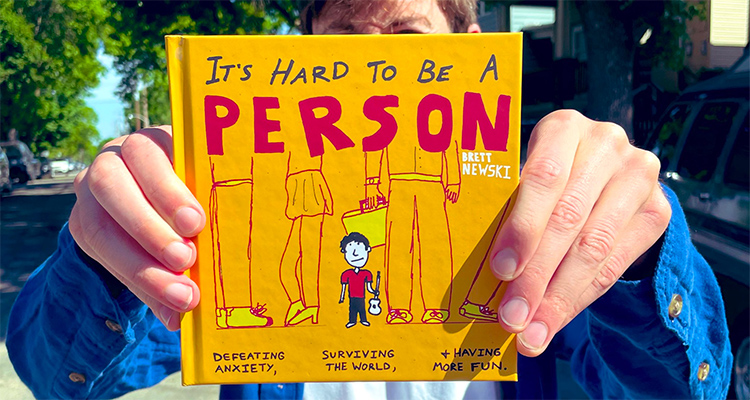 Event Details

The most surprising thing about Brett Newski writing a book is that the tireless Milwaukee musician hasn't written one already. Or two. Or three. His charming It's Hard To Be A Person is a chunky little picture book that gives readers tips and strategies for A. defeating anxiety, B. surviving the world, and C. having more fun. Those suggestions range from practical and no-nonsense (How to avoid feeling bad because of social media? "Unfollow those who make you feel bad," of course.) to whimsical and silly (How to kill boredom in traffic? "Leave car and walk to Chuck E. Cheese.") Newski's charmingly crude illustrations give the book a childlike pop, even when dispensing sober wisdom like: "When you're down and out, it's normal to feel like you'll be stuck there forever. Please note, everything is temporary." Tonight's show serves as a belated release party for both It's Hard To Be A Person and its accompanying eight-song soundtrack.
Anodyne Walker's Point Roastery224 W. Bruce St.