wed20apr8:00 pmArgopelter + Caley Conway8:00 pm Boone & Crockett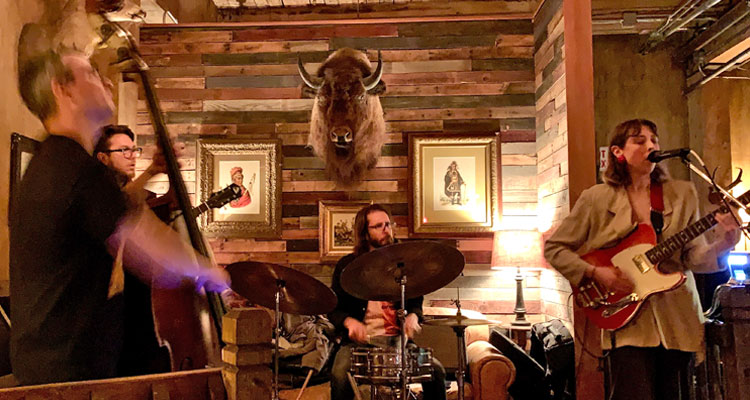 Event Details

Argopelter is an improvised experimental trio composed of Barry Paul Clark (bass), Devin Drobka (drums), and Christopher Porterfield (guitar). The group's recent Wednesday-night winter residency at Boone & Crockett was appointment viewing/listening, especially when coupled with accompanying solo performances from singer-songwriter Caley Conway. Now, Argopelter and Conway are back for a Wednesday-night spring residency. The remaining dates are April 20, May 18, and May 25. The shows are free and wonderful. Be there.
Boone & Crockett818 S. Water St.